Last year, almost all of my landscape clients were searching for ways to reduce their lawn, water use and carbon footprint. The cost of water here has risen dramatically and our water restrictions make it difficult to keep certain kinds of turf looking decent anyway.
So what to do? Paving it over isn't a pretty alternative, but there are many other beautiful choices to incorporate other elements into your landscape.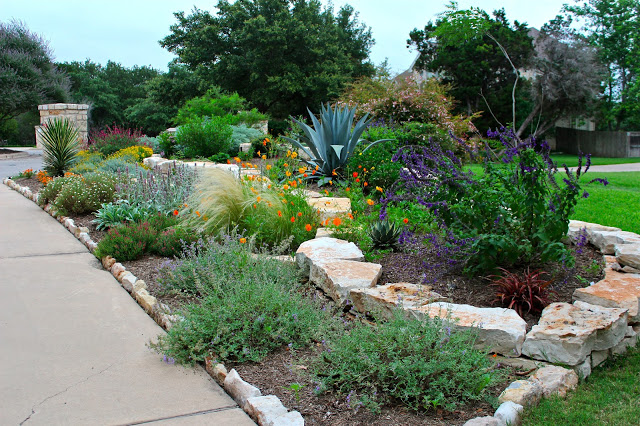 Creating an attractive and inviting landscape usually includes an interesting mix of plants and paths, patios and other areas designed for outdoor entertaining and enjoyment. Of course, you can build a few big beds and fill them with drought-tolerant native and adapted plants.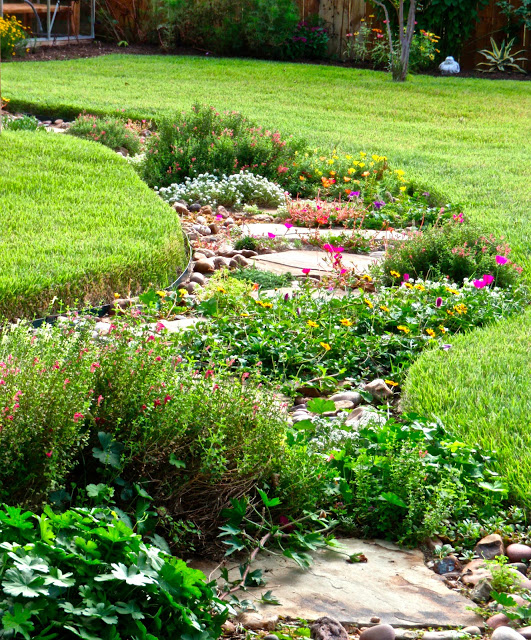 You can replace lawn with sitting and entertaining space — using paths of mulch, decomposed granite or flagstone, patios of native stone or bricks, wooden decks and gazebos, creating an inviting garden space when combined with planting beds. Dry creeks can be added to meander through your landscape to address drainage issues or simply for aesthetic use as a textural contrast to plants and mulch.


You can create a patio area in the front yard so you can watch kids play or visit with your neighbors.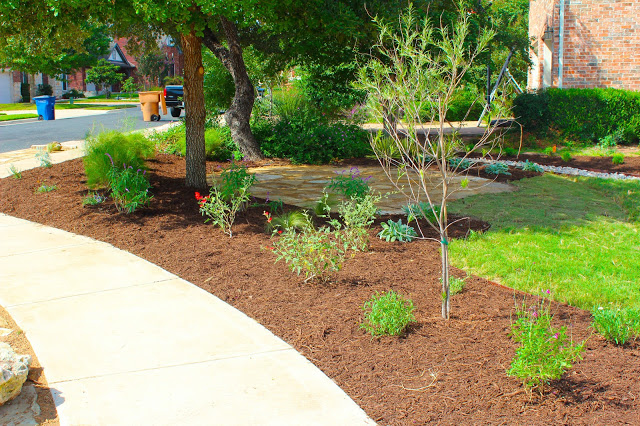 Water features from ponds to disappearing fountains in ceramic pots can add a focal point and invite wildlife into your garden. Play scapes, hammocks, washer pits and fire pits or chimenarias also can be placed on a variety of hard scape materials in lieu of grass.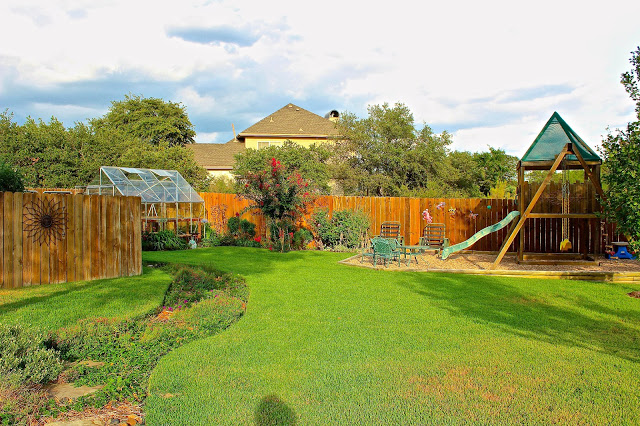 You can even put in that greenhouse you've always dreamed about. What a great way to rationalize that purchase!
I found some of the best inspiration I've seen, along with great step-by-step DIY information, in my friend and fellow blogger, Pam Penick's new book, Lawn Gone!, Low Maintenance, Sustainable Attractive Alternatives for your Yard.
You can read more about Pam's book and available lawn alternatives in my Austin American Statesman story. Or, check out her Lawn Alternatives Facebook page.
For some great ideas and practical suggestions, look for a copy of Pam's book at Austin bookstores and nurseries or at Amazon.
So, if you want to reduce your lawn, take heart. There are endless attractive and practical solutions that will enhance your landscape.