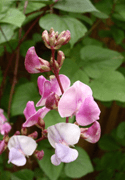 Diana's team provides a full spectrum of landscape design services, from garden coaching by the hour to comprehensive design and installation.
They work with garden novices as well as practiced gardeners, offering guidance for your tastes and giving shape to your style. Diana brings an extraordinary knowledge of plants, a lifetime of gardening experience and extensive project-management expertise. But her greatest gardening gift lies in her ability to see beyond the existing framework of your landscape, envisioning fresh design possibilities you might not otherwise imagine.
Click the service below to learn more:
Whether you're new to gardening or simply seeking some new perspective, if you're dedicated to doing the "dirty work" on your own, then garden coaching may be just what you need.
Coaching consists of a face-to-face consultation, typically lasting from one to two hours.
You'll talk about your likes, wants and needs, as well as your property's strengths and challenges.
Together, you'll walk through your current landscape and discuss ways to revitalize it, including design ideas, plant options, materials sources and maintenance recommendations for your garden.
Garden coaching provides just the right combination of brainstorm and direction to jump-start your new garden or help you cultivate your landscape.
Interested in Diana's garden coaching service? Please click here.
The design process typically consists of three key steps:
1. Groundwork meeting – You and Diana talk in-person and in-depth about your preferences and needs for creating your garden or reworking your current landscape. Followup questions and discussions via email or phone are welcome and encouraged.
2. Site visit – The team spends time on-site reviewing the area and its features. They take extensive site measurements, inspect current property issues, elevations and systems, and take a comprehensive series of photos to record all aspects of the landscape necessary to develop a precise scale design.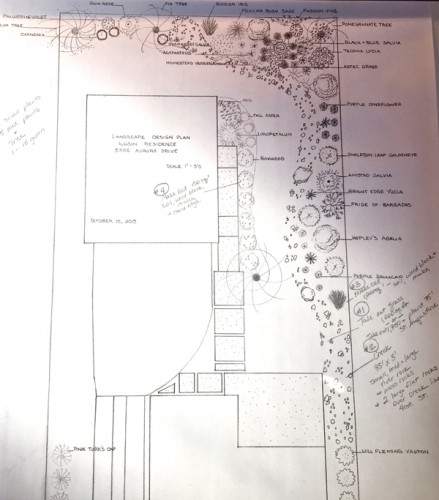 3. Plan presentation – Diana presents her complete scale rendering of your landscape design, a blueprint for planning your property now and into the future. You'll receive three copies of your final design, complete with:
a plant reference list with photos;
an estimate for plants, materials and installation;
the process for implementing the plan, either all at once or over time; and
maintenance instructions for keeping your new garden flourishing year-round.
Considering look, feel, form, function and everything in-between, Diana's designs are master plans custom-tailored to create a living masterpiece – intentionally for you.
Interested in Diana's landscape design service? Please click here.
In installation, our professional crew uses the highest quality materials and processes to implement all the elements of your customized landscape design – including beds, paths, patios, walls, hardscape, masonry, dry creek beds, water features, irrigation, arbors or outdoor rooms.
The whole team takes great pride in the exceptional quality, workmanship and service they provide for every client. They work to exceed your expectations at all levels – from excellent customer service to breathtaking garden results.
Interested in Diana's design and installation service? Please click here.