Were your sago palms damaged by the two 21-degree days this winter? Here is my pruning advice for regaining a beautiful plant.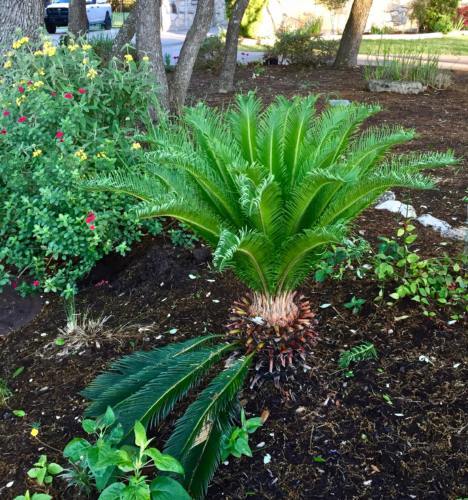 Sago palms are not really palms at all, they are cycads and date back to prehistoric times.  Their striking sculptural form makes them a dramatic landscape addition.
This winter was just a little too cold for some sagos – damaging some leaves on many plants around town.  But don't give up yet, unless the center crown turned to mush, you can just prune off all of the leaves because fresh new ones really will emerge again. If there are only a few remaining undamaged leaves – they're not necessary — just cut them off and the new ones will lower and fill in beautifully!