While I was out in the garden this morning figuring out what to do about the impending freeze and miserable weather, I decided to bring in some things from the veggie garden for dinner tonight.
I covered a few things – the lettuce and the chard that I just planted.
I brought in some parsley and sage and lettuce and the whole head of red Russian kale. (Kind of liked thinking of the punitive theme for the Russian in my garden.)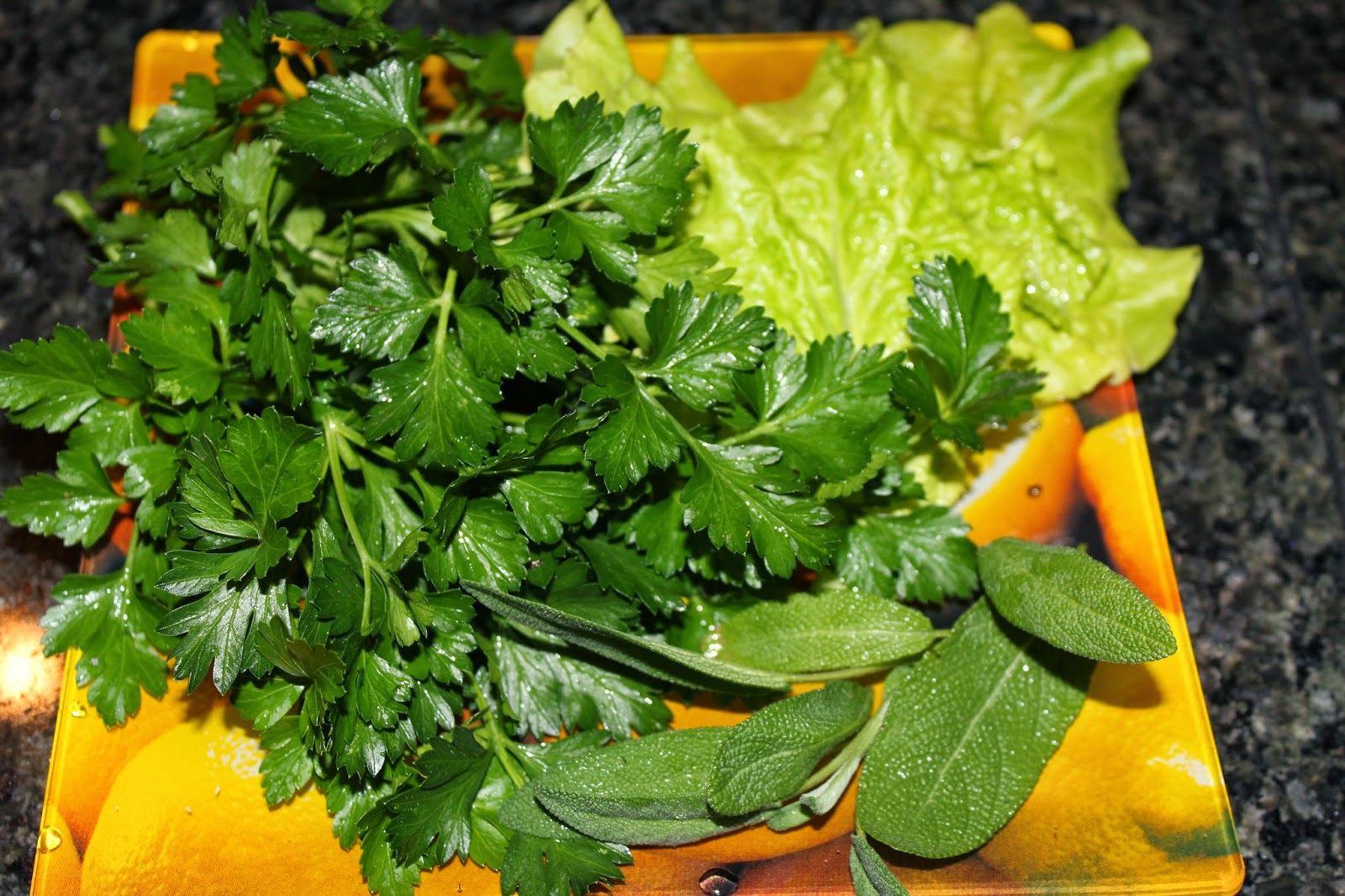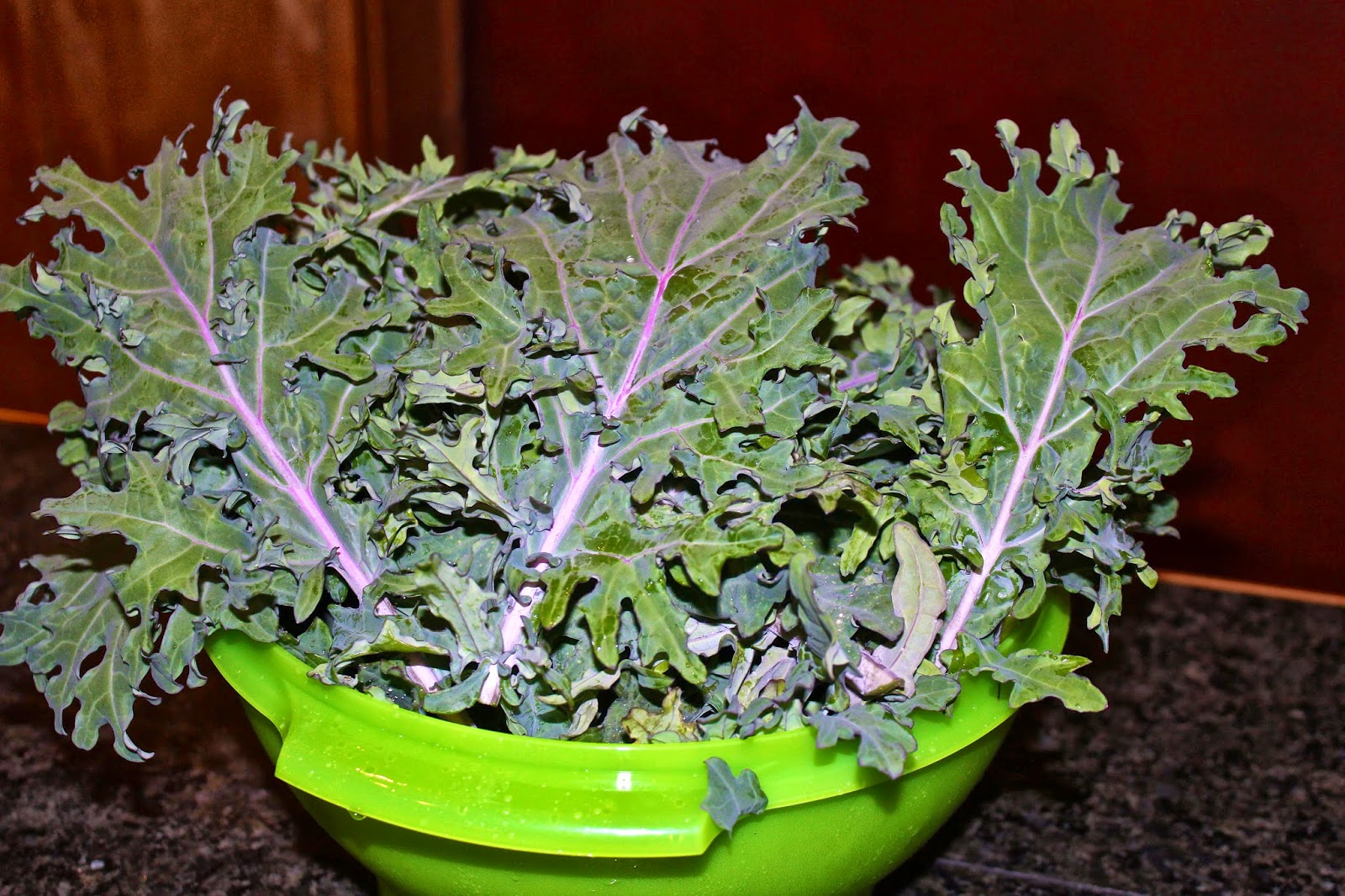 Isn't it just gorgeous? I admit, I plant this one year after year because of its colors. I looks beautiful in the garden. The red colors disappear when you cook it, though.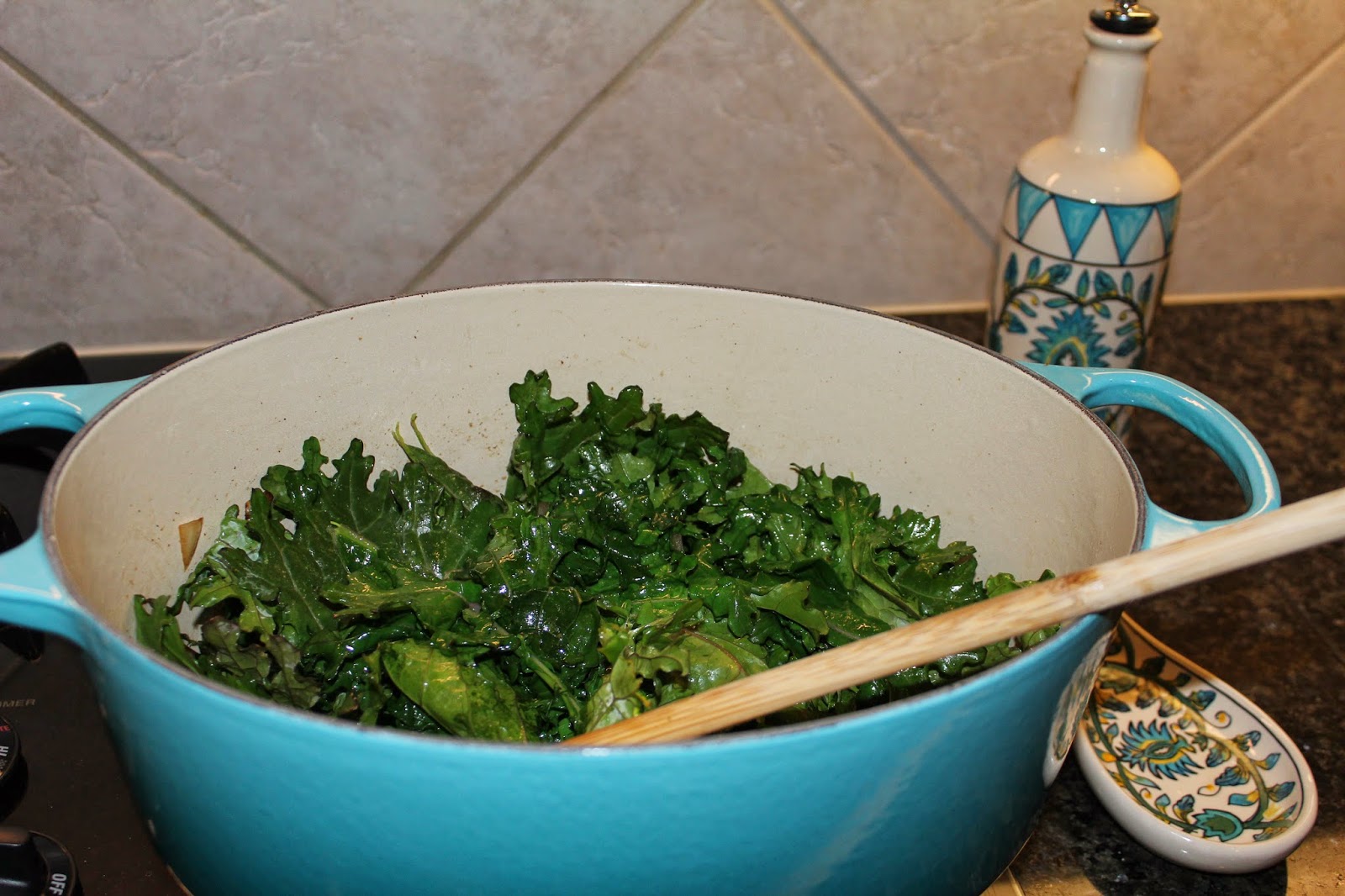 I sauteed a little bit of onion with a smidge of bacon drippings and then just steamed the still-wet leaves after cleaning. They cooked for about an hour on low heat with the lid closed. I seasoned them with truffle sea salt, pepper, a little poultry seasoning and a drizzle of aged balsamic vinegar upon serving. Delish!
Oh – and notice my pretty new ceramic olive oil bottle and spoon rest – birthday gifts from my Mom and Dad. It was all color coordinated on the stove tonight!
What are you eating out of your veggie garden right now? Any kale on the menu?