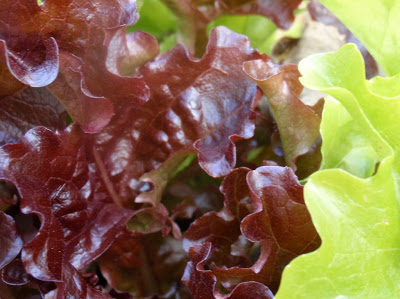 I do have some fun foliage in the garden right now. Thanks to Pam, at Digging, who has invited us to share our foliage fotos on the day after bloom day. This season, it helps make up for the lack of blooms in the winter garden. Above is some thriving lettuce that I will soon be picking in the vegetable garden.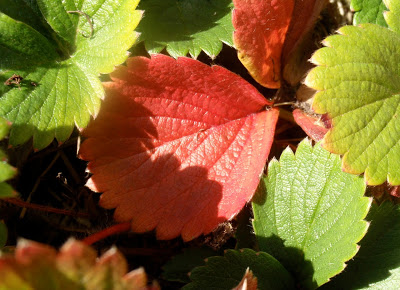 The brilliant red and bronze leaves of my strawberry plants is almost as pretty as the little white blooms that precede the delicious fruit.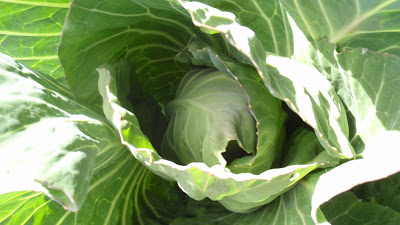 When these leaves unfurl, I hopt o have a nice little cabbage to cook — stuffed cabbage leaves anyone?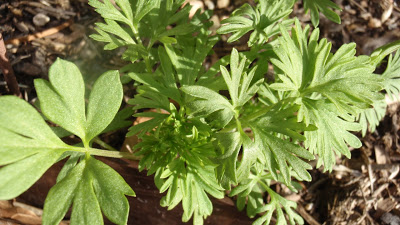 This delicate little foliage is from the mass of passalong Larkspur shared with me last year by MSS of Zanthan Gardens that is coming back for performance number two.

These delicate little leaves belong to my Katy Road Rose, who is ready to shed her winter wear and put on her Spring finery.
A few little buds here and there, and lots of little leaves sprouting…spring will be here before we know it!