A quick trip to The Natural Gardener today yielded a treasure trove of goodies for the spring garden.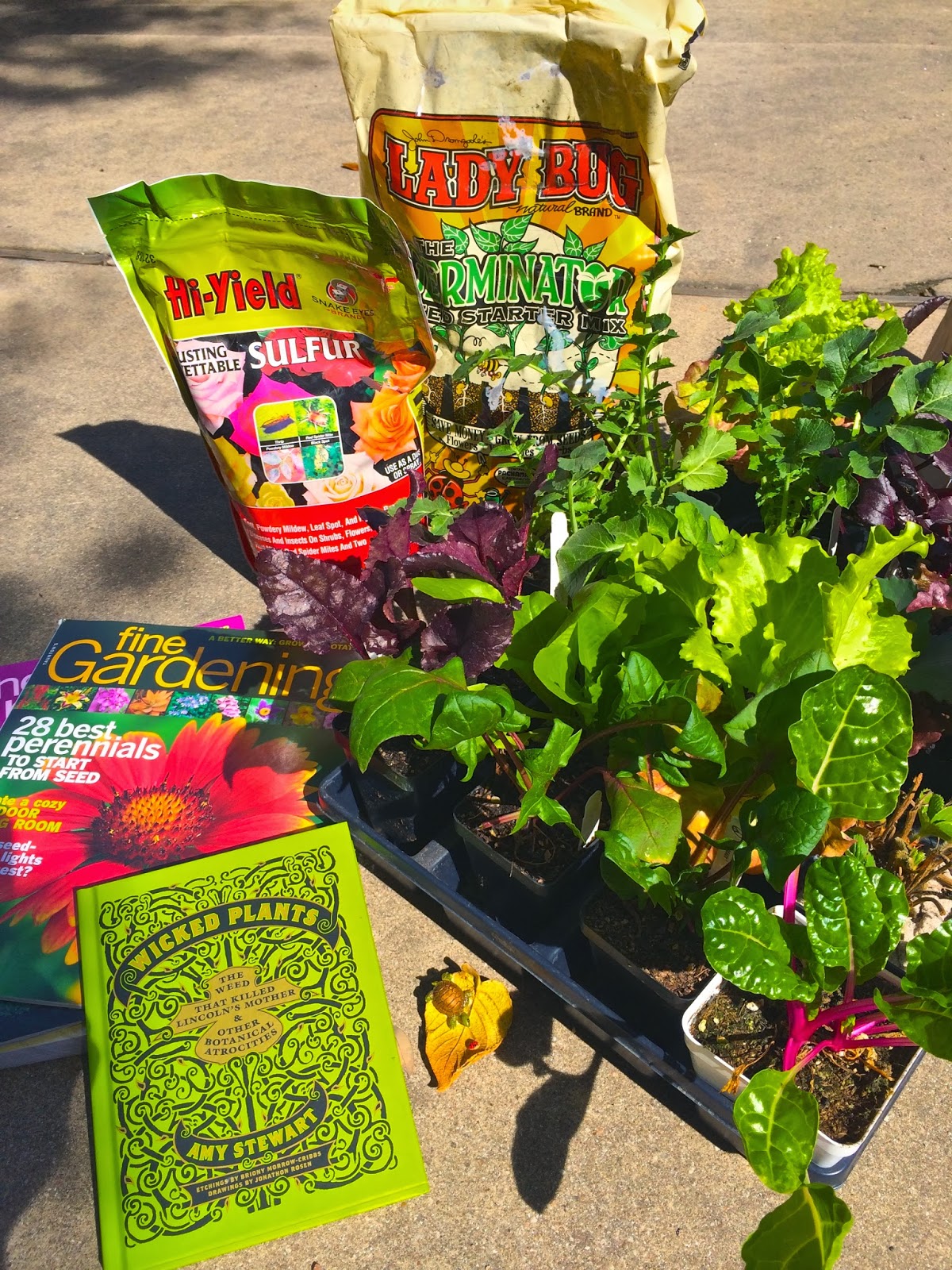 I went in search of three little things: potatoes, sulfur and seed starter mix.
But I came home with so much more, including:
a few magazines,
a decorative hanging bell with a cord of glistening glass beads,
a fairy garden turtle on a leaf for my daughter, who recently asked if she could have a turtle,
seeds,
strawberries,
beets,
lettuce,
cauliflower,
spinach,
chard,
daikon radishes,
all blue and red pontiac potatoes,
sulfur,
and my friend Amy Stewart's book, Wicked Plants.
I got it all into the car and then realized I had forgotten the seed starter mix. It's funny how a trip to the nursery can turn your world upside down and make you forget things. I ran back in and grabbed a bag.
Now it's time to get busy planting!