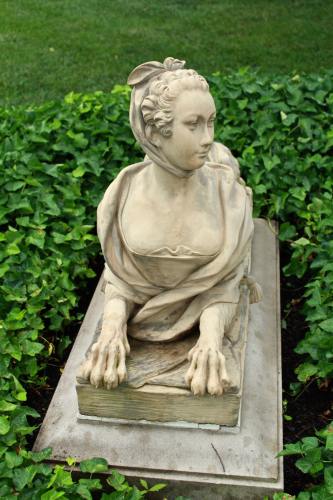 It felt as if we stepped back in time when we toured the lovely grounds of Hillwood Gardens at the 2017 Garden Bloggers Fling in the Northern Virginia/D.C. area.  The grounds of the estate offered something for everyone.  From the formal areas to the cutting garden, Japanese garden and the pet cemetery, the patchwork of styles was delightful.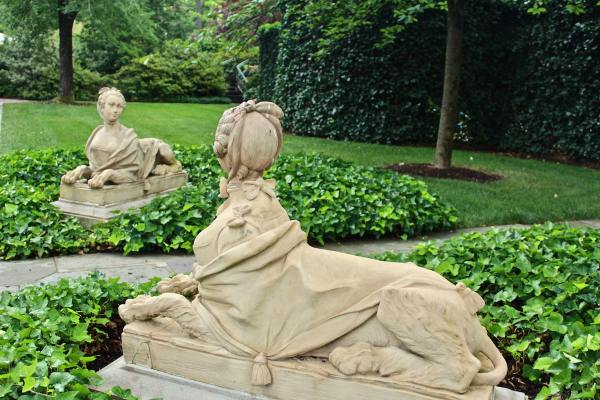 Filled with traditional and eclectic statuary, the grounds were dotted with whimsical touches.  This pair of sphinxes, half woman, half lion, drew many stares from visitors.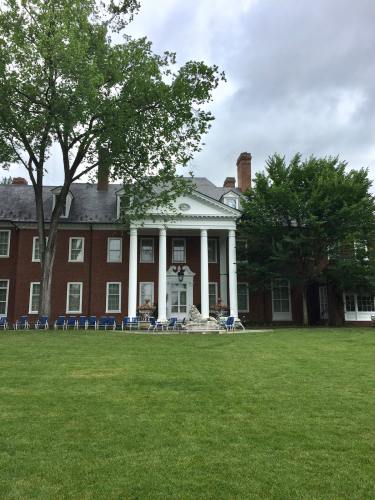 Across the lush lawn from the mansion, a flagstone patio marks the edge of a balcony overlooking the hilly lawn below.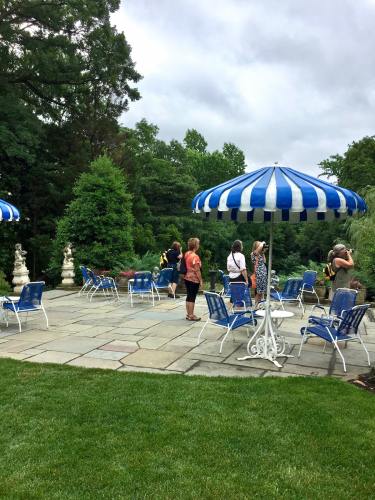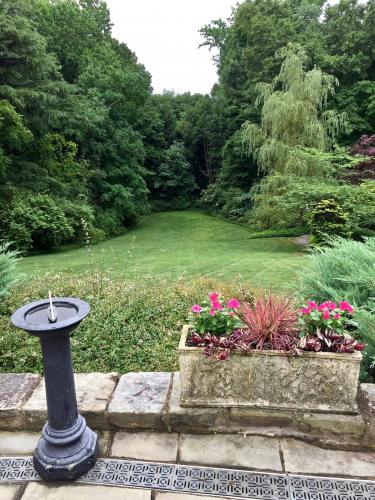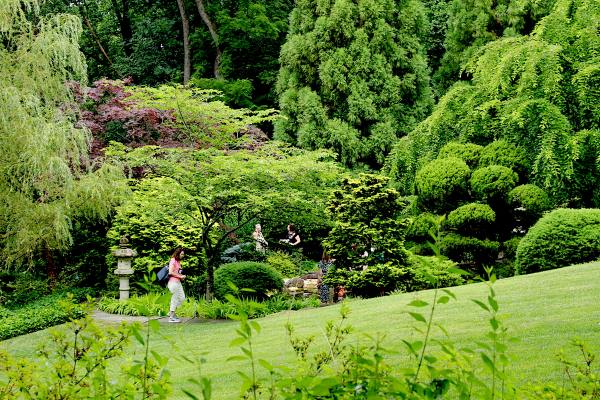 I did not venture down the hill; my dog took me down on the street in our neighborhool 9 weeks before the Fling and I spent the entire trip hobbling around with a broken foot in a boot!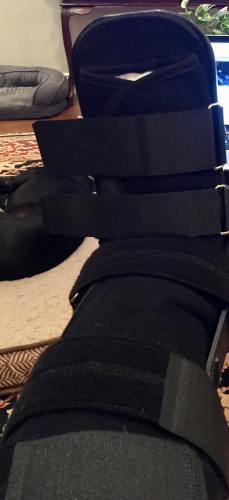 It was very manageable almost everywhere.  There were only 3 hilly gardens that I either couldn't or chose not to navigate.  And I brought baggies to make ice packs for my foot every night.  The kindness of my fellow bloggers was astounding.  I believe that every single person asked me at least once or twice about how I was doing and asked if there was anything they could do for me.  It really touched me how kind and generous every one was.  Thank you all for your help and support.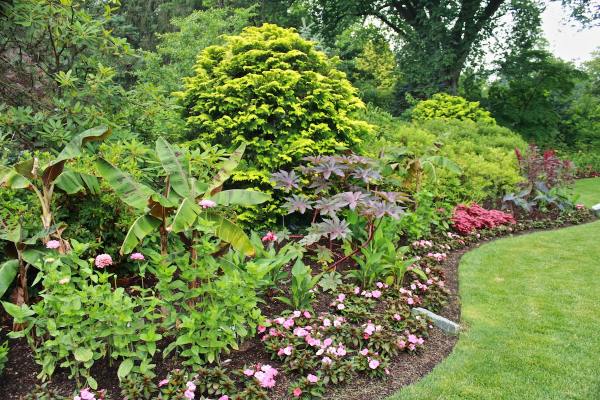 In the midst of many formal garden elements, I found this border dotted with tropical plants and bold color contrasts a delightful surprise.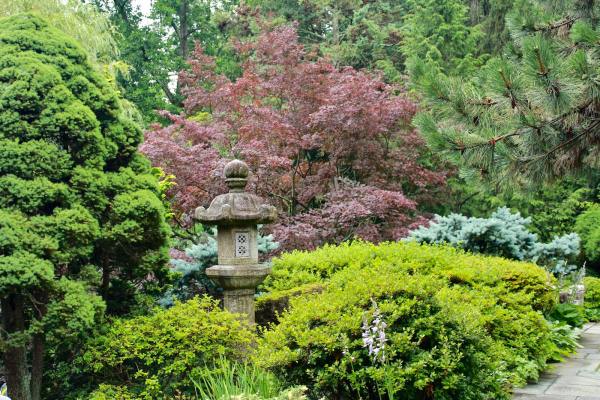 The Japanese garden lies down the path to the right of the patio.  The hillside garden winds through rocks and holds an extensive collection of Japanese style statuary. The stunning color combinations almost take your breath away and the varying textures and forms create fabulous contrasts.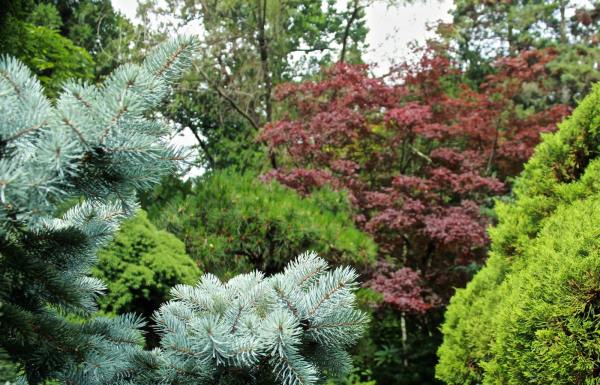 What Japanese garden would be complete without a water feature, a pagoda and an arched wooden bridge.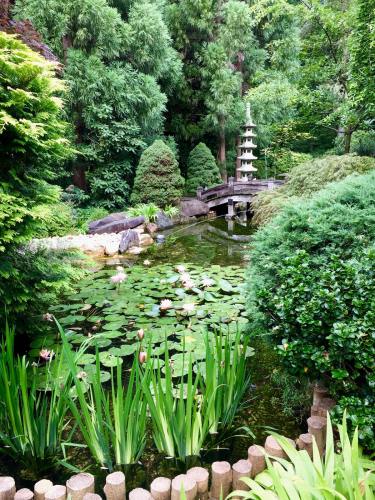 The water feature brought an element of calm and cool to the garden, in spite of the heat of the day.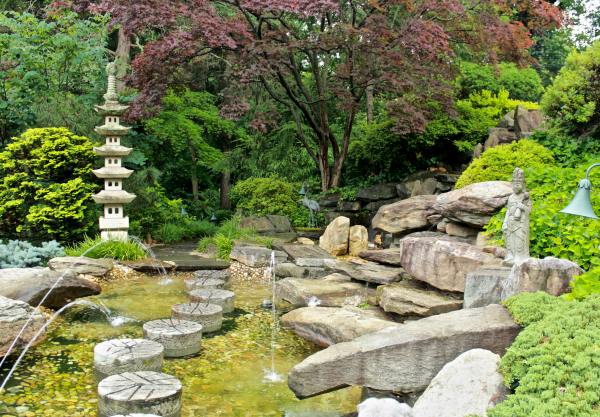 Down the path to the left of the patio a pet cemetery honors the furry family members of Marjorie Merriweather Post.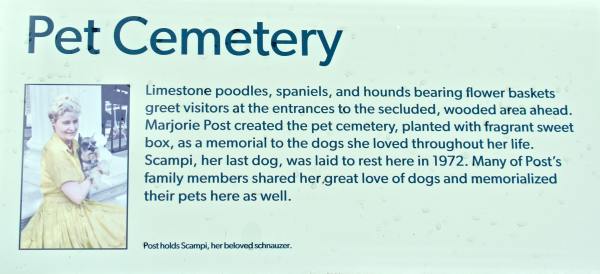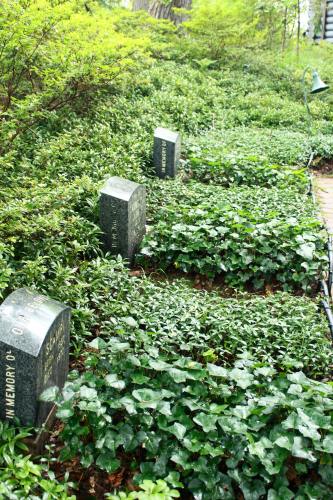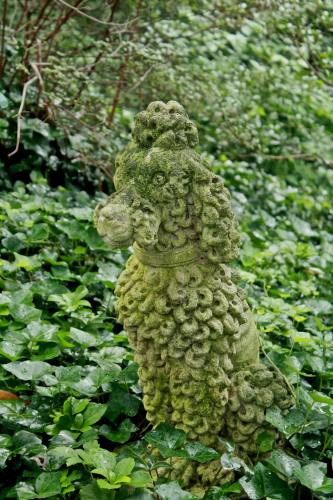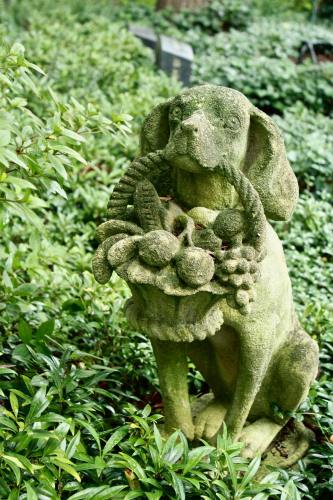 We enjoyed a delicious lunch and then I found my way to the cutting garden.  Filled with beautiful blooms of every size and color, the flowers were also given a helping hand with stakes and a a full length grid.  About a foot high, the grid allowed the flowers to grow straight up through it from early on, ensuring nice, straight stalks.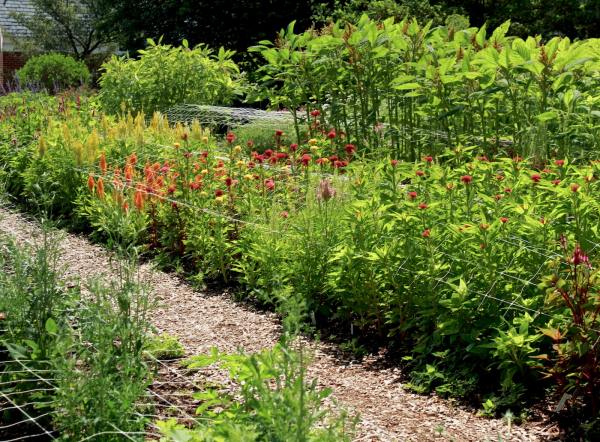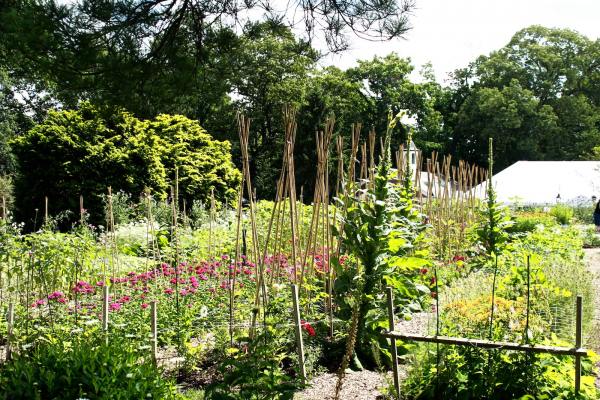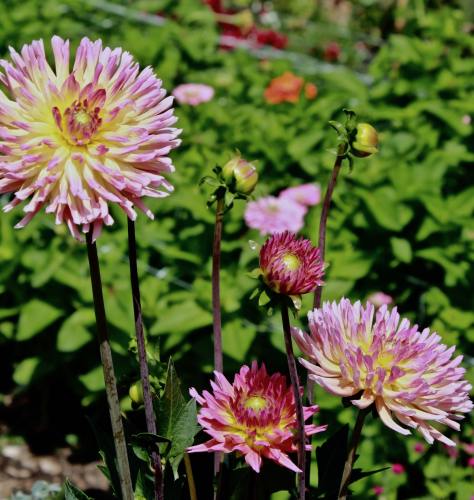 One of my favorite plants for its exotic look and structural shape, there was a big patch of Eryngium.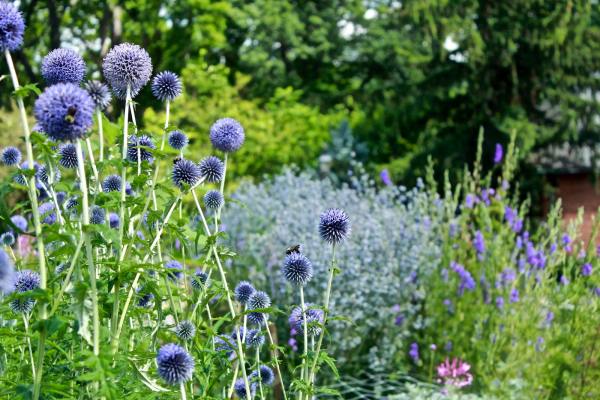 And, a few more whimsical statues to close out this blog tour.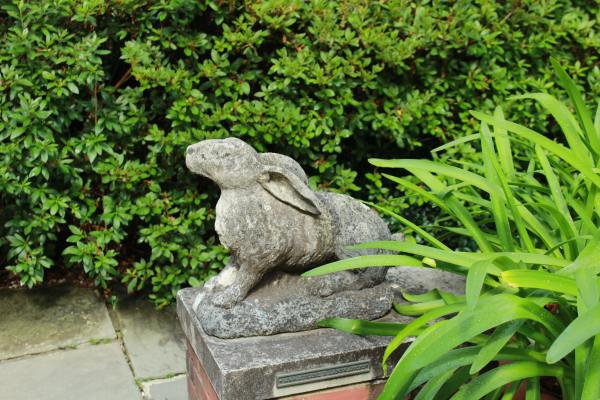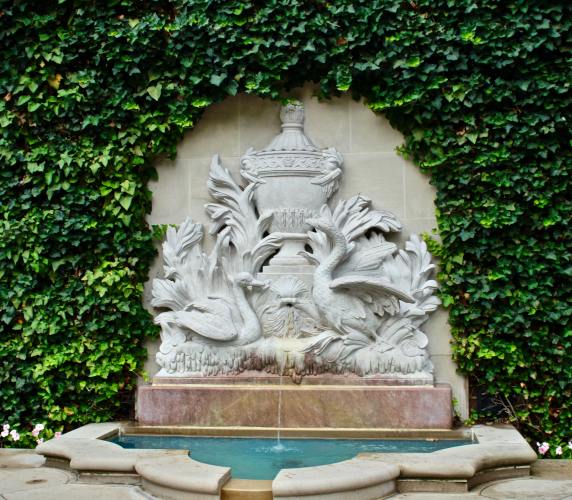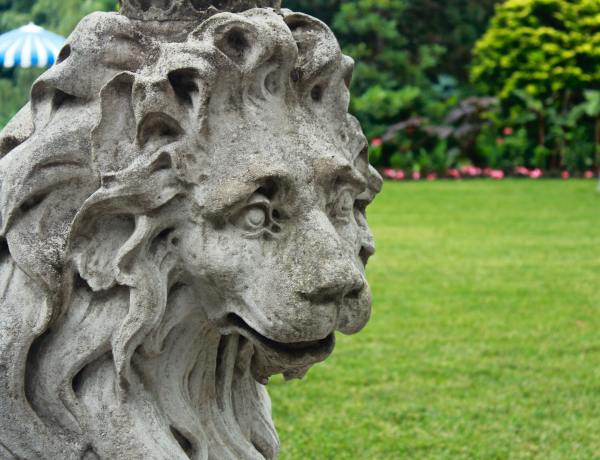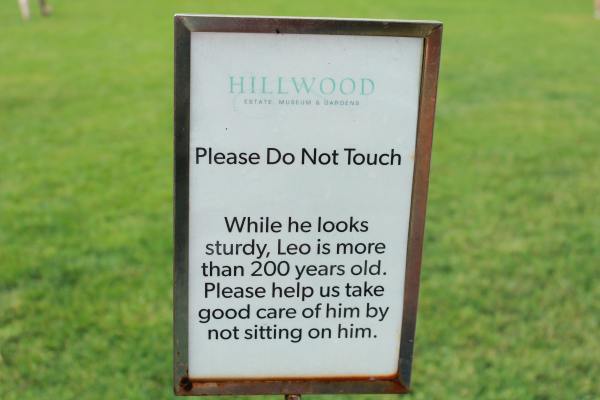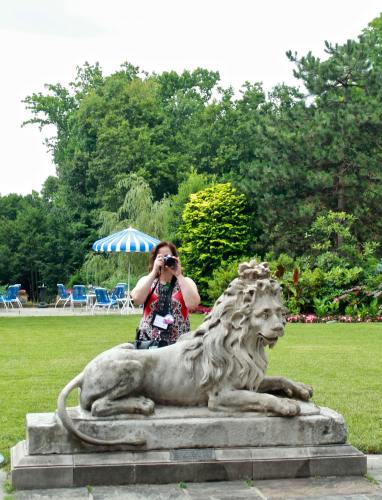 Back to the work at hand, we shoot each other at the same time!
Another wonderful garden experience on our Capital Region Fling.