Last week I went on a jaunt to visit some of our blogging friends in San Antonio. They've come to Austin periodically, so it was time to venture south to see them. Our first stop was Melody's beautiful and spacious garden. After a treat of delicious mini muffins and ginger cookies baked by her lovely daughter, we stepped into her sanctuary. The first view is a wonderful pool, surrounded by pots and plants that gave it a rustic, more natural look.
To deal with foraging deer, this fence guards Melody's vegetables, herbs and some perennial favorites.
Garden art like this gazing ball catches your eye as you meander through the perennial garden.
Depending on which way you walk, this beautiful arbor marks the beginning or the end of a delightful path.
A shroud of vibrant green vines clothe the wooden structure.
This long view emphasizes the beautiful, though tough-to-photograph day with its bright light and deep shadows.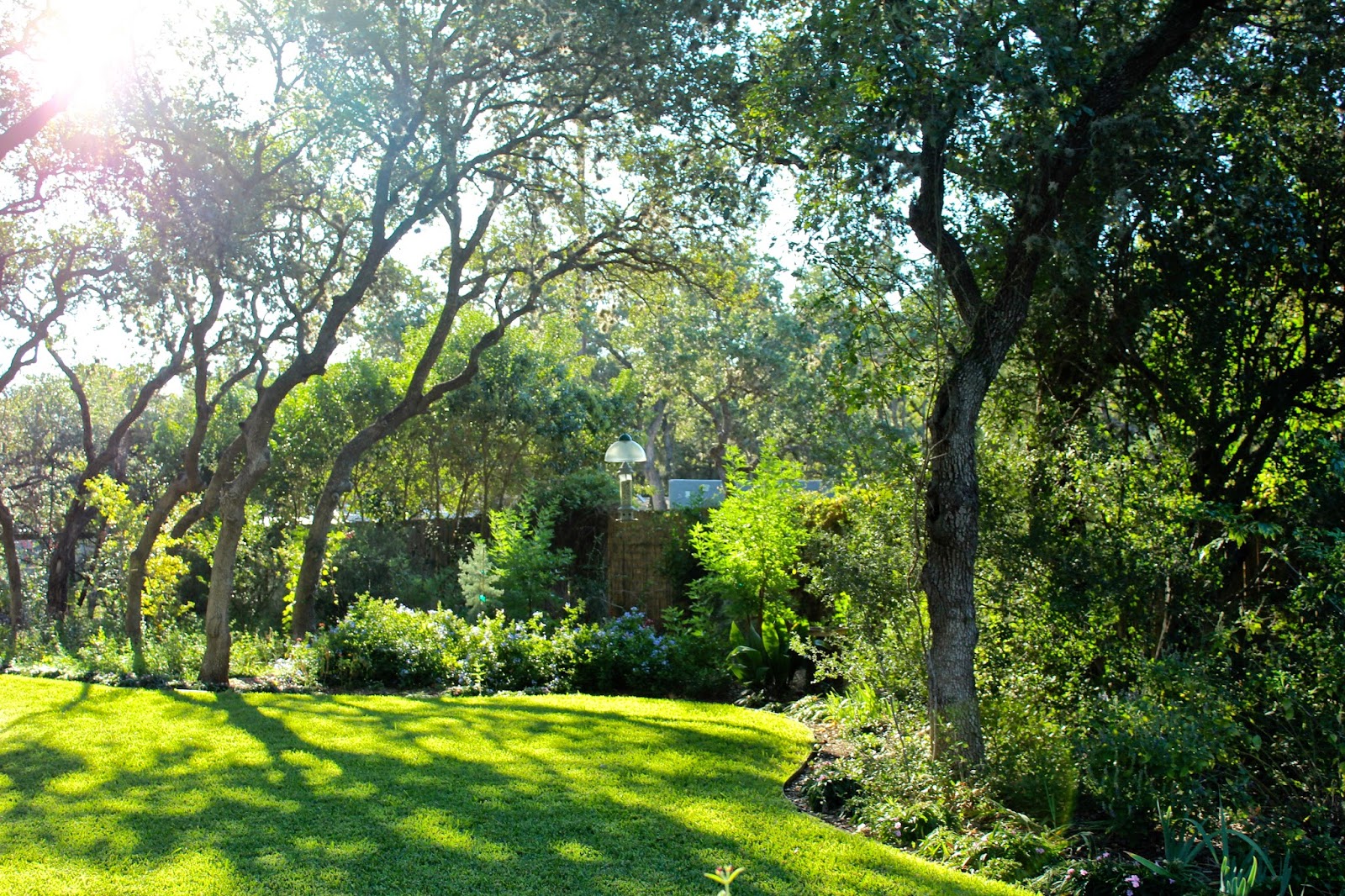 And then there were the gorgeous plants, like this salvia madrensis, one of my faves.
And then there were the gorgeous plants, like this salvia madrensis, one of my faves. Clever uses of ordinary things added such a nice touch, like this cracked cement birdbath repurposed as a planter with a small figurine in the center.
Carrying on with the wooden theme, this vignette beckons deep in the path and offers a place to sit and ponder the garden.
Pots like this one, overflowing with bougainvillea, are scattered throughout the garden landscape.
Another striking salvia, Wendy's wish stands out among lower layers of perennials.
From the distance, the arbor is quaint, but standing underneath, it's quite grand.
I almost passed this dragonfly by as he was well camouflaged by backdrop of the fence and the surrounding plants.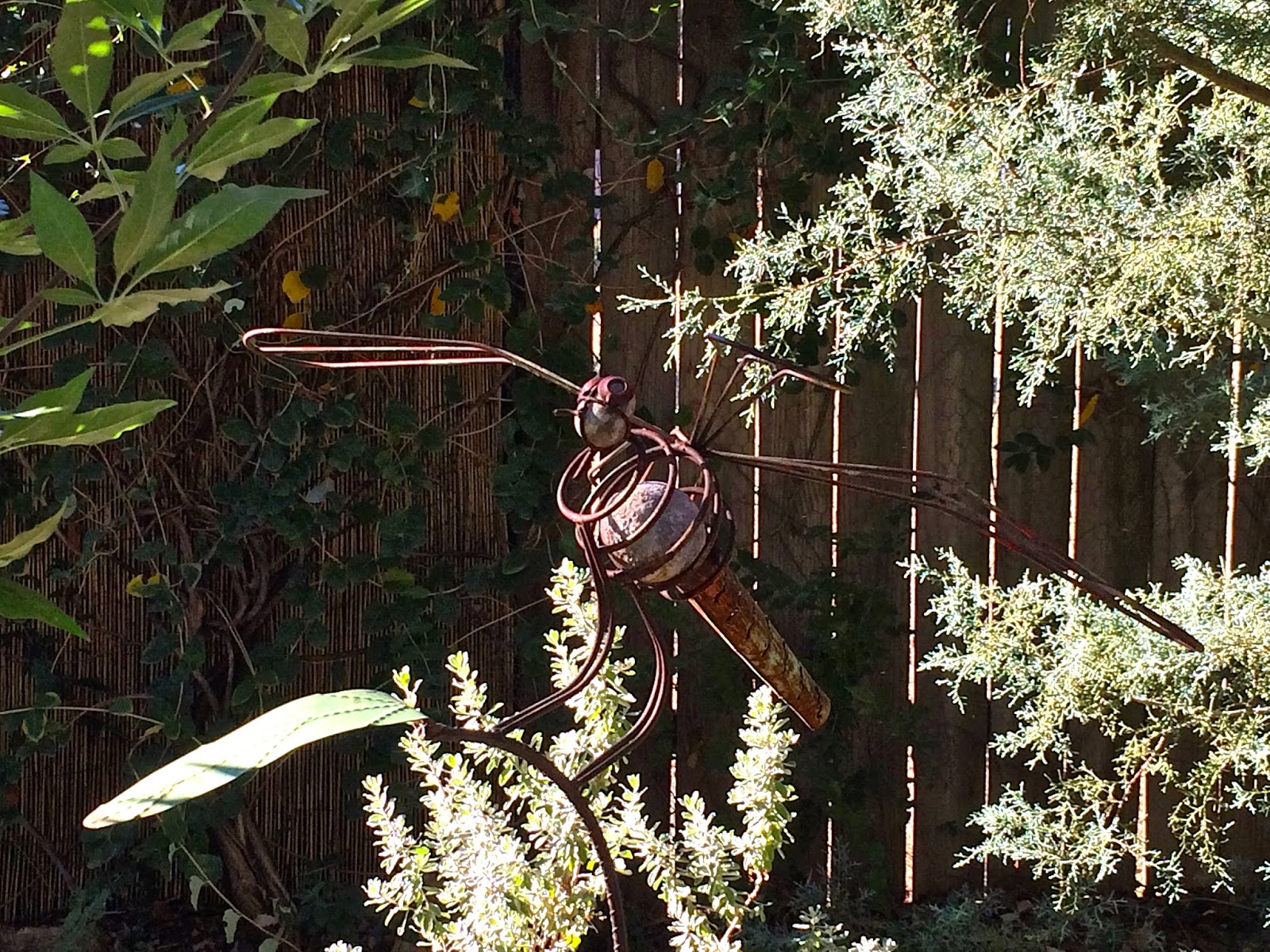 Another long view across the landscape.
Across the yard, this rustic trellis serves as a home to a vine and a birdhouse.
Coral vine adorns this rustic limestone wall to the tool shed…though it's really more like a tool house.
Inside the safety of the high fence, a collection of tasty hibiscus grow with impunity.
Sunlight streams in to light up this seating area.
More friendly and welcoming plants in the garden.
My tools don't look like this!
While not a blogger, we tried to convince Melody to blog so we can keep up with her garden, but we didn't succeed – yet! Pam Pennick, of Digging, and our hostess, Melody, as we're saying our goodbyes.
Thanks to Melody for graciously opening her home and garden to us for a wonderful morning.