It's that time of year when I'm just itching to get into the garden.  Our yo-yo weather has vascillated from 90-degree days to drenching and seemingly endless rain.  My spring flowers are performing as predicted and I'm enjoying the bright blooms of Japanese Quince, daffodils, and bletilla.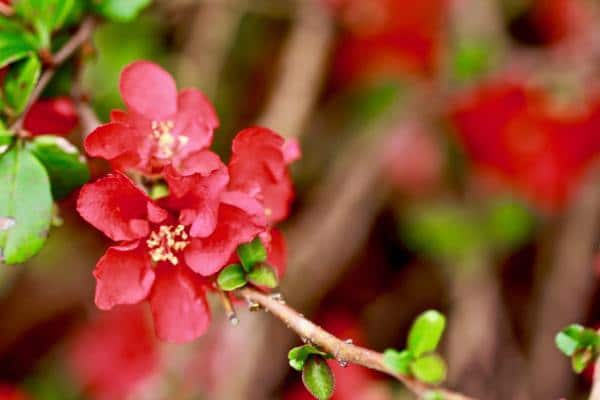 Japanese Quince
The ornamental cabbages in the giant pots by the pool have never looked better, but I'm already eager to get started on starting the summer container plants in there.  I'm suffering from that in-between indecision about the timing of out-with-the-old and in-with-the-new.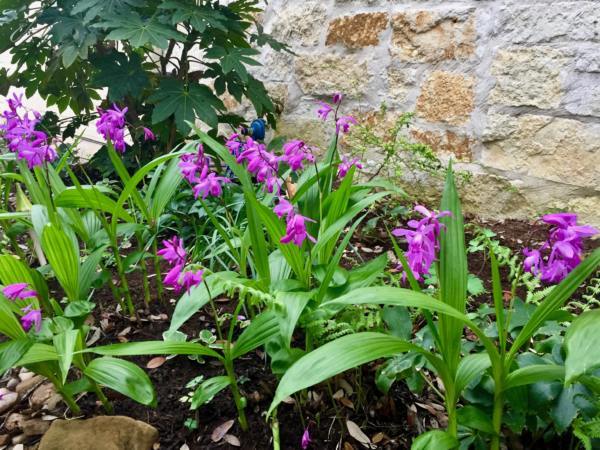 Bletilla Striata – Ground Orchid
And the wisteria is starting to bloom on the back fence.
Wisteria
A few days in the 80s and even 90 and the variegated shell ginger and esperanza, Tecoma stans, are growing by leaps and bounds.  It won't be long before they will form a beautiful wall along the pool and cabana walkway.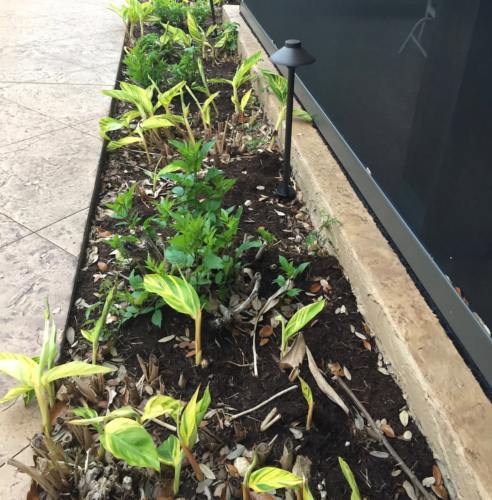 Variegated shell ginger and esperanza
Daffodils dot the landscape like pinpoints of summer sunbeams.
Daffodil
Daffodil
I've also been planting on these gorgeous days.  I'm eager to see the structure that these new Mexican tree ferns will add to this mostly shady spot.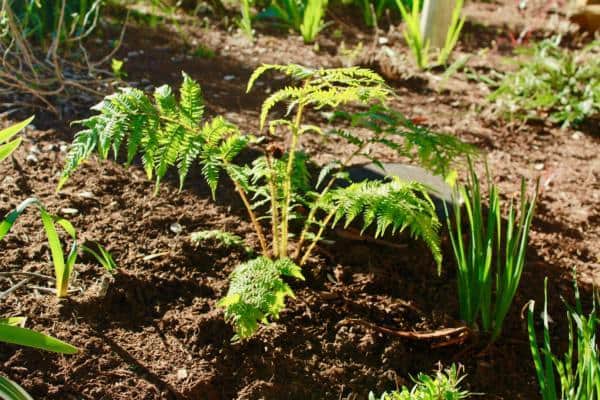 Mexican tree fern
The promise of spring and foreshadowing of summer energize me to dig in the dirt now, while the days are warm and welcoming.  So many projects…so little time!