Spring is usually pretty warm here in Central Texas, and this year is no exception.  A few spring bloomers actually had a shorter lifespan because it got hot pretty quickly, but it's been delightful to see Jerusalem sage, salvias and black foot daisies in bloom.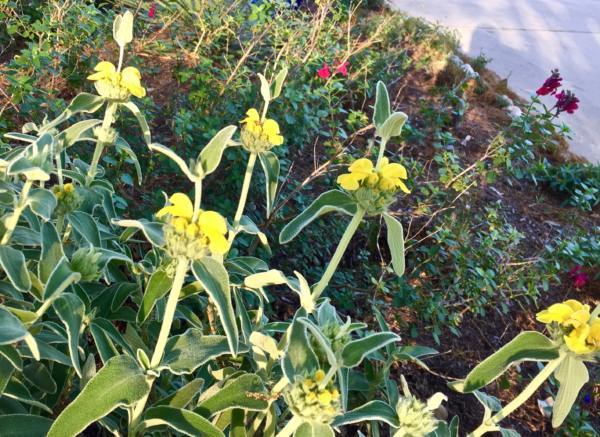 I've spent the last week or so working on clean-up chores and some planting.  We had company for dinner outside last night and so Friday and Saturday were spent planting the pots on the back patio and scrubbing the oak pollen and blowing leaves. (It's all back this morning – with a vengeance – but it's a rite of passage and I know it won't last forever.)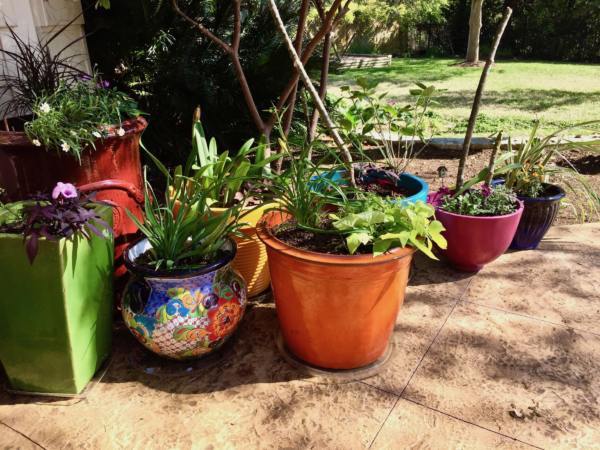 I had a great idea as I was trying to be efficient in crafting combinations for the outside pots — take a picture of each pot so I could see what was missing or what was already in a pot nearby so I could coordinate colors, textures, forms, etc.  Wow.  What a smart idea.  And then I forgot to do it and  I still found myself at the nursery buying annuals trying to remember and guess and buy enough.  I always think of it like Thanksgiving dinner – you have to finish with that perfect combo of food on your last forkful, or you need more potatoes, or gravy…  I need another filler, or another spiller…  If you're addicted to pots like I am, you get it.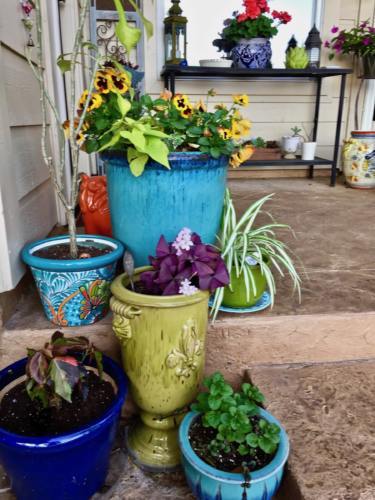 And, yes, every year — EVERY year — I say …less pots, less pots…and then plants just jump into my nursery cart.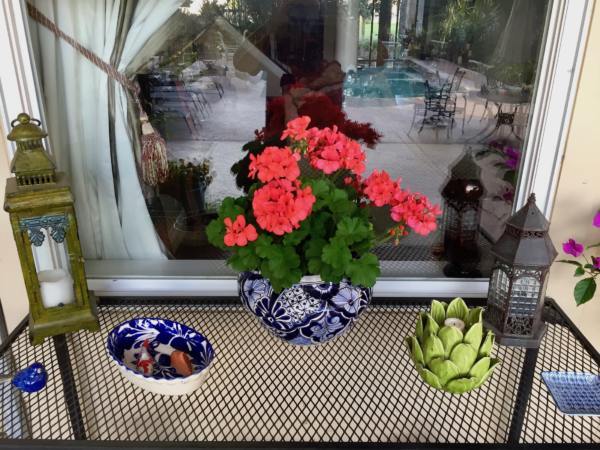 They're all so pretty and bright.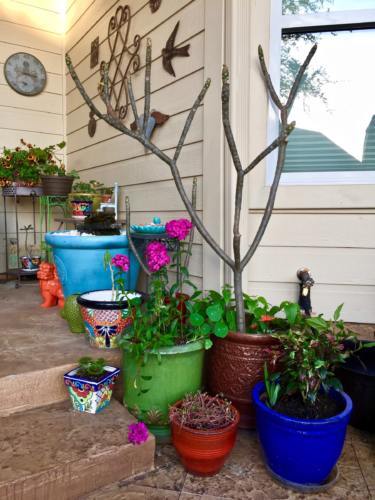 I love all the hot, tropical color combinations.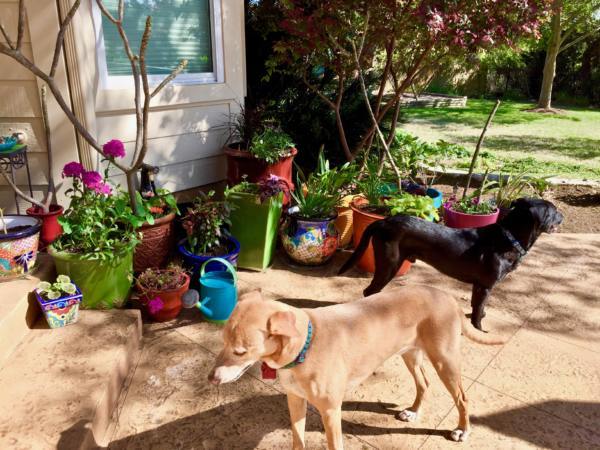 Of course the dogs have to help!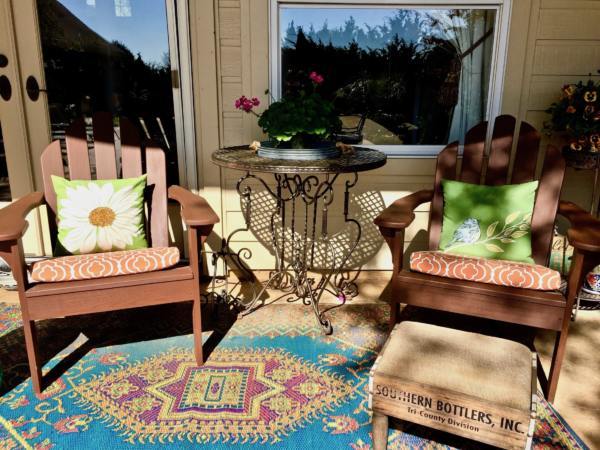 It looks so inviting.  I wanted to sit down, I really did, but there was pollen to blow!
This is my favorite spot.  I'll get to sit there soon — maybe tomorrow morning with a quick cup of tea before the week hits in full force.