Long, hot days and late nights aside, the 2017 Garden Bloggers Fling, held two weekends ago in the Northern Virginia/DC area, had it all.  Surrounded by friends old and new, we toured botanical gardens, private gardens and the many gardens along the National Mall in D.C.
The Fling team did a fabulous job of hosting and things ran like clockwork.  Our chief organizer and hostess writes a garden blog at Casa Mariposa.  We were all excited to see her garden in person.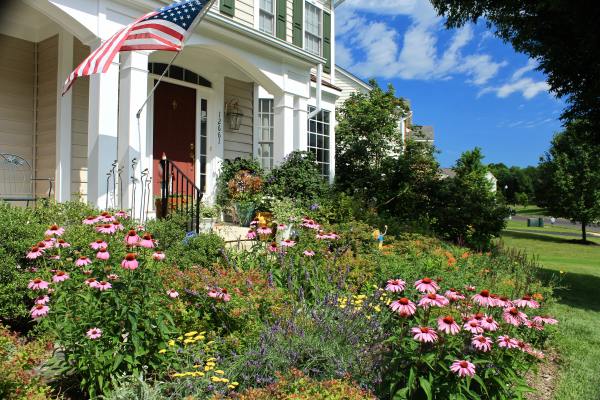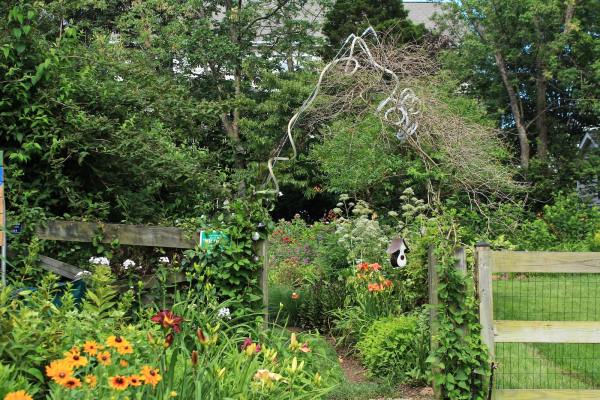 This quaint arbor and gate mark the entrance to the back garden.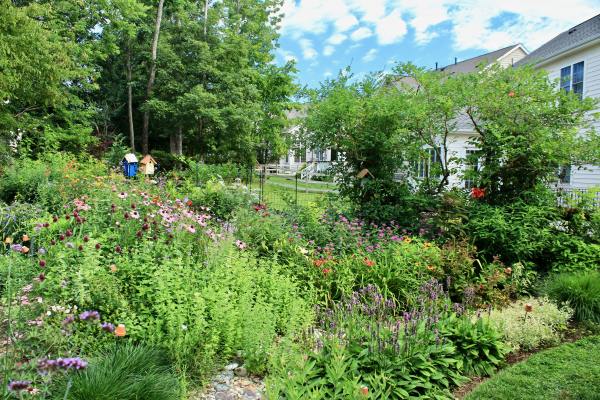 The back garden was overflowing with a rainbow of blooms .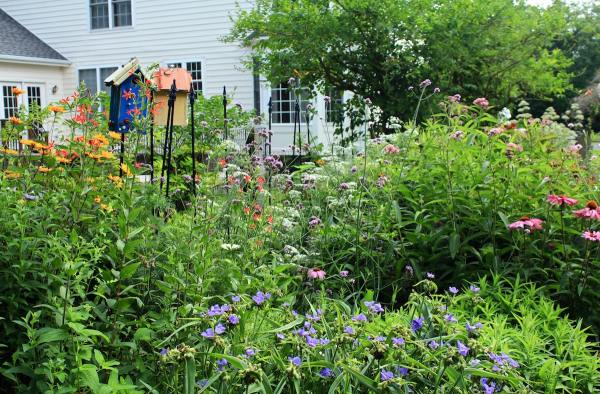 The back was a pollinator's paradise,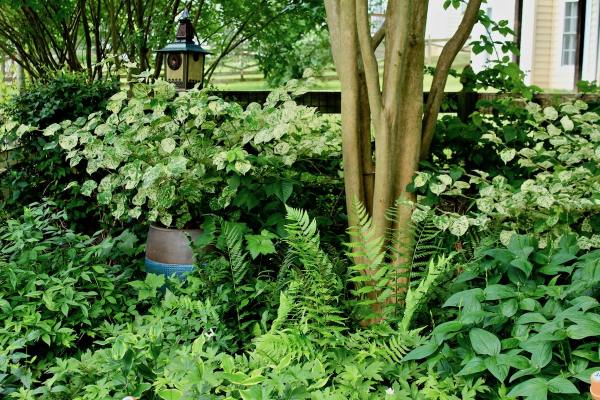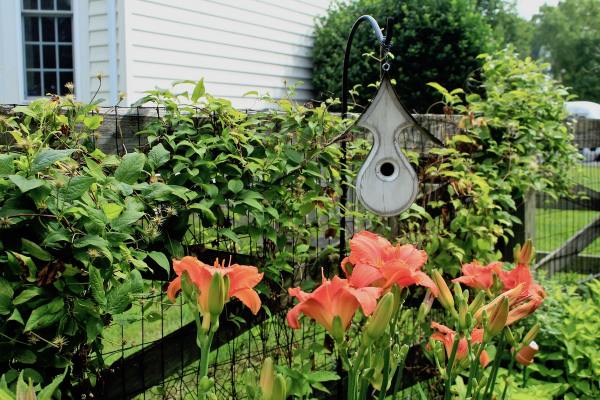 Sweet birdhouses dotted the garden.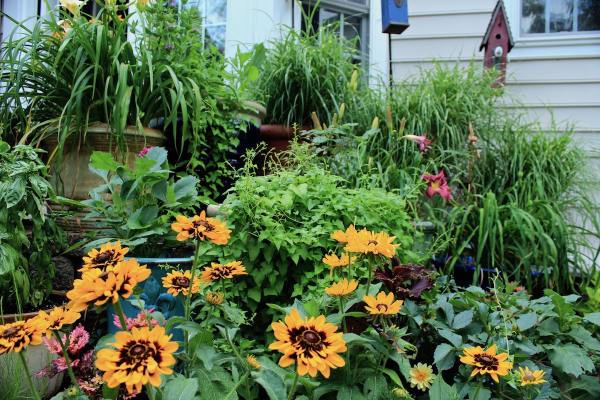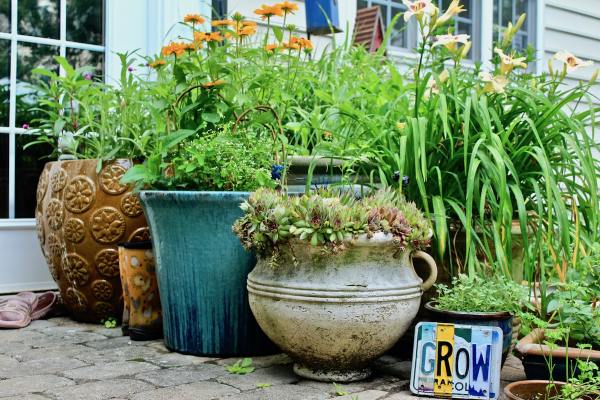 A collection of pots and garden art lined the back steps into the house.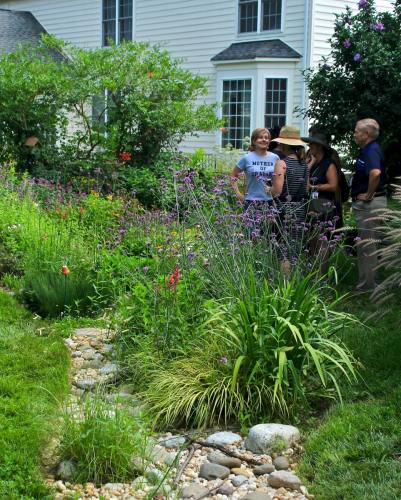 A dry creek helps with drainage and provides a hardscape contrast to the delicate flowers.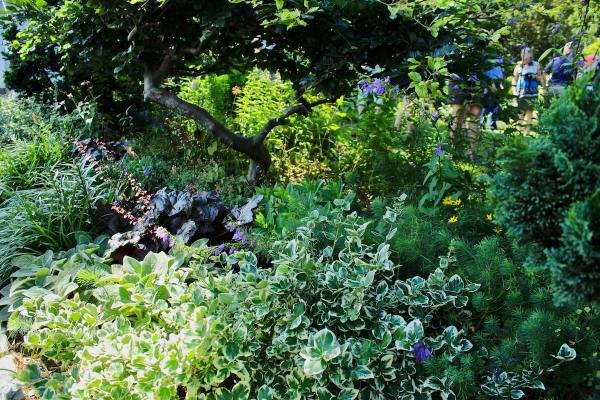 The shady parts of the garden are brightened by variegated plants.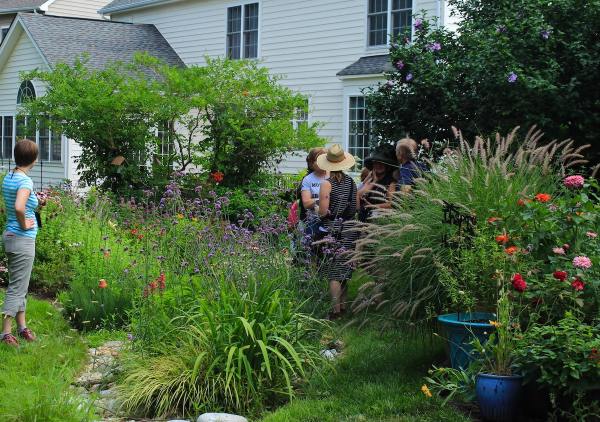 Bloggers, bloggers everywhere!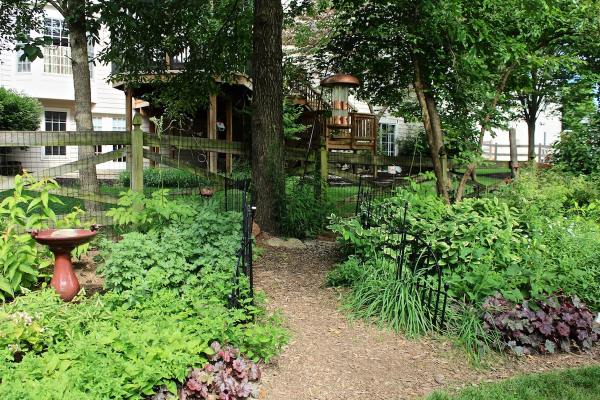 I may have to steal this clever idea.  Since dogs always want to run the fence line, we need to work with them, not against them! A cleverly concealed little fence gives the dogs room to run to their hearts' content without tearing through the beds.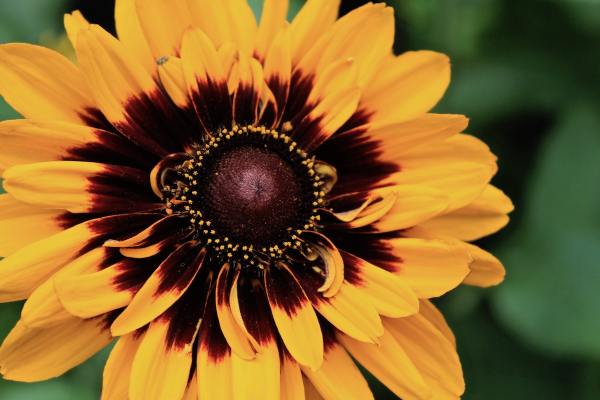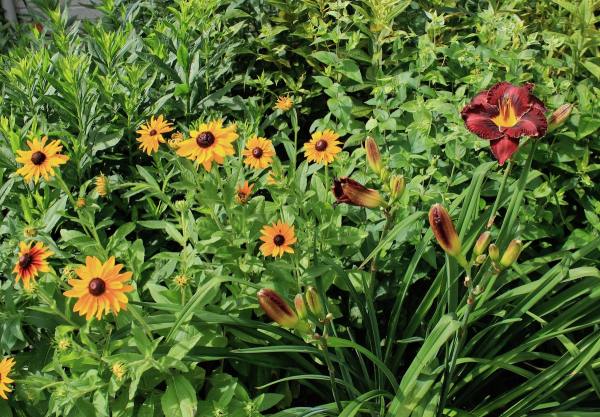 I loved all of the complimentary and contrasting colors in her garden.  I think this combination was my favorite. Opposites really do attract!
Stayed tuned for many more posts about the beautiful Fling gardens.