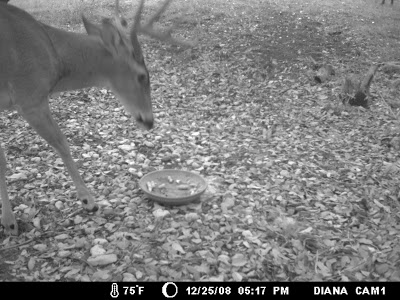 Look who Santa helped me catch on film! Santa brought me a wild game camera that my husband strapped to a tree out in our wild area and I got pictures of this nice buck coming for Christmas dinner at our house.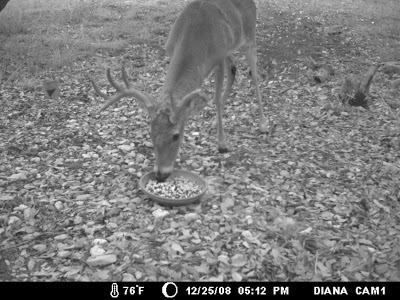 You can see from the tag that it was 76 degrees and he came to eat at 5:12 in the evening. He had a nice dinner of some corn and sunflower seeds that I put out along with some water in a big dog bowl.
Isn't it cool?
My sweet husband, I mean, Santa, is always looking out for me — finding new and fun toys for me to use in my blogging.
Thanks, Santa~