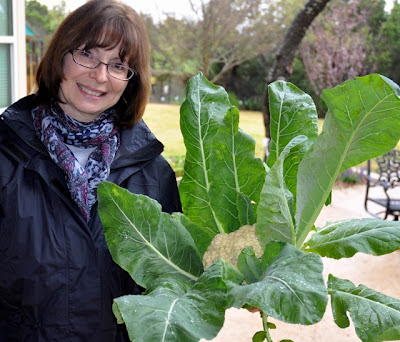 The winter vegetable garden came bearing gifts yesterday.
I ventured out into the rain to harvest our first cauliflower.
It was big and beautiful in the garden — and it had been calling to me for several days.
With a nice roast, mashed potatoes and roasted beets waiting as accompaniment, I brought it in.
Of course, we took a few pictures of it first.
I cut it up and put it on a baking sheet with some olive oil, sea salt and pepper. Then I sprinkled a little shredded Parmesan cheese on it and topped that with some bits of garlic from the garlic press. After 30 minutes at 425 it was a nutty, cheesy, crunchy batch of yumminess.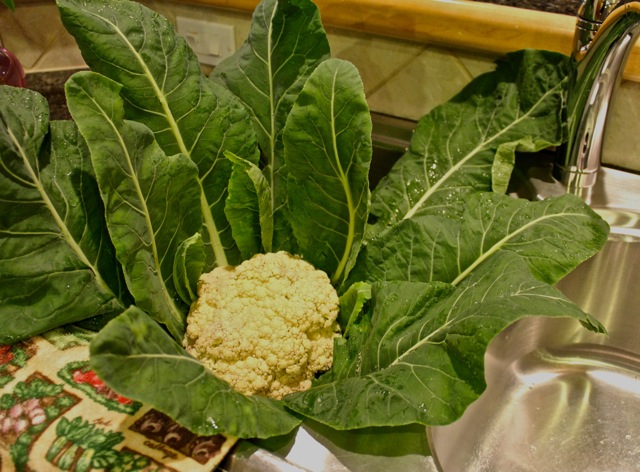 Jeff checked online and learned that the beautiful leaves that I cut off of the cauliflower are also edible like greens. I cut and cleaned them and set them aside. Tomorrow I'll steam them and toss them with some bacon, onion and sea salt … maybe a little balsamic vinegar, too.
There are three more heads of cauliflower growing in the garden, but they have a few more weeks to go so we have something to look forward to.