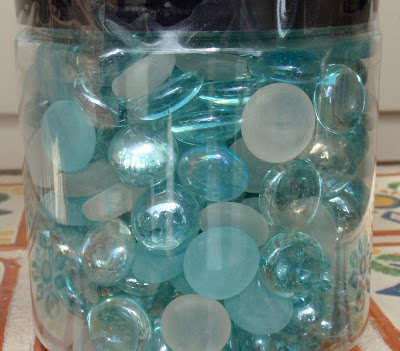 What a wonderful week I've had celebrating my birthday. My daughter likes to say when someone does something nice for someone else, they've filled their bucket. My bucket is over-flowing today. And my jar, too!
This lovely jar of glass stones is a gift from one of my garden blogging friends and I can't wait to find the right spot in the garden to sprinkle them for a splash of color.
Clearly, I am a garden geek, because my friends and family all blessed me with many wonderful garden gifts. They include a great mini spade, gloves, a shiny new trowel, some solar lanterns and gift cards from the Natural Gardener and Callahan's. I also got plants, garden decor and beautiful stepping stones.
I am also enjoying an inspirational print, lavender-scented things, books, scrapbook embellishments and chocolate. And a lovely flower arrangement from my DH.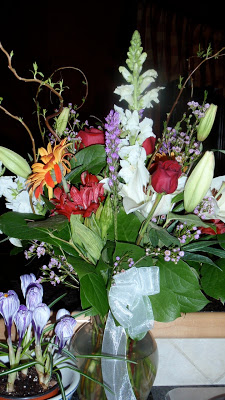 Austin gave me a beautiful 64 degree day and sunshine, which I spent having lunch and a design brainstorming session with many fellow Austin garden bloggers.
The night before, my Mom and Dad made me a wonderful dinner and the whole family was there.
It just doesn't get any better than this.
My bucket is definitely overflowing.