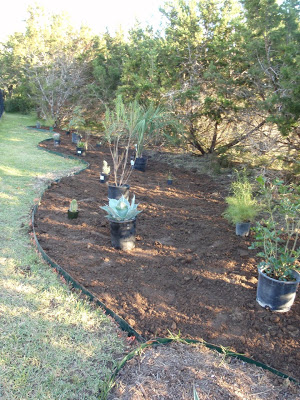 Out beyond the back wrought iron fence there's a line of ugly scrub cedars. Beyond that, several acres of floodplain land with a wet weather pond. The cedars give us some privacy, but let's face it, these are ugy. Not unique, or interesting cedars, just ugly.
So I've been whittling away at them making space for a little xeric bed to give us something drought-tolerant and prettier to look at. My guys came today to dig out the rock and deliver soil.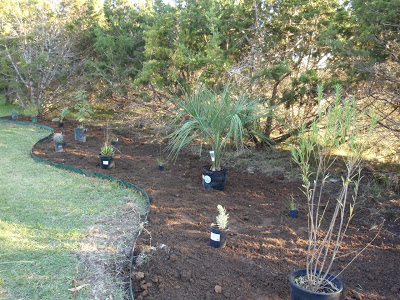 This bed won't get watered, and deer will wander through her regularly, so it's my "tough" bed.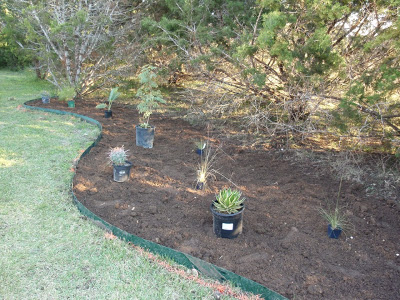 Here are the tough characters who will spruce things up in the back:
Quadricolor Agave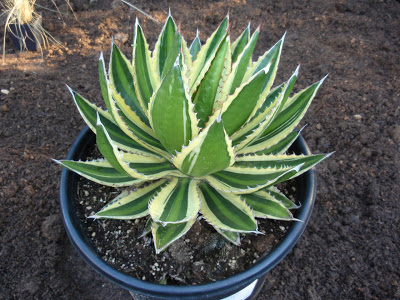 A Fishhook cactus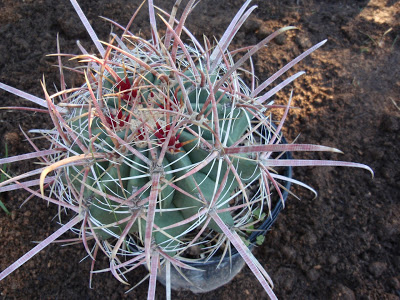 Rats – it's dark outside and I can't read this pot, can you? Something bronze!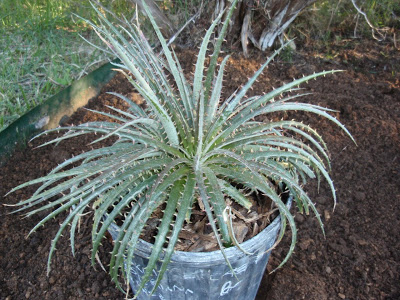 Bamboo Muhly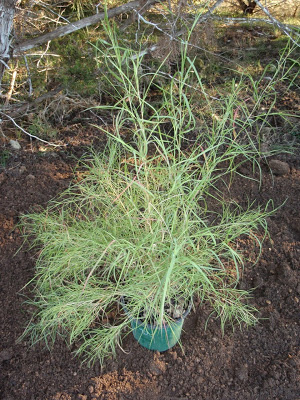 Cycad – I think it's Zamia Herrerae – an upright, skinny leafed one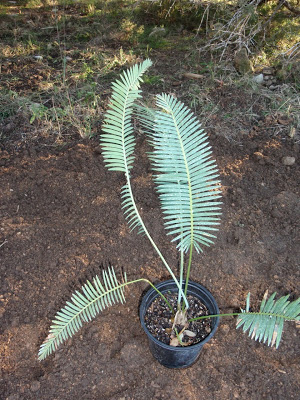 Pride of Barbados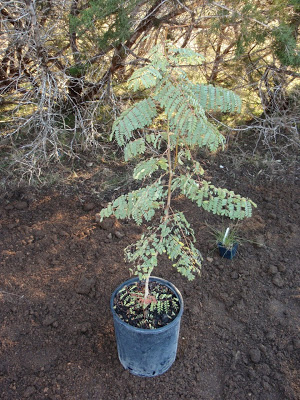 A Pindo Palm tree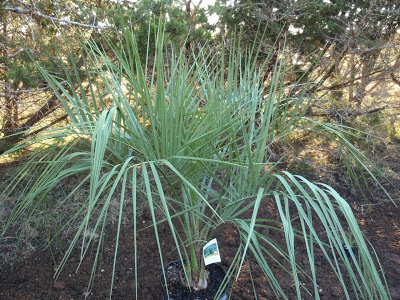 Euphorbia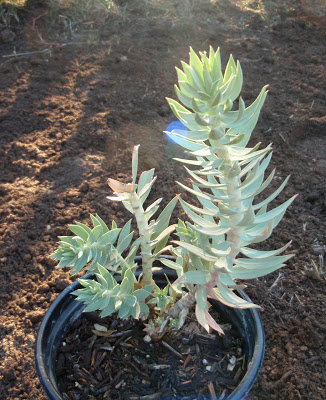 Whale's tongue agave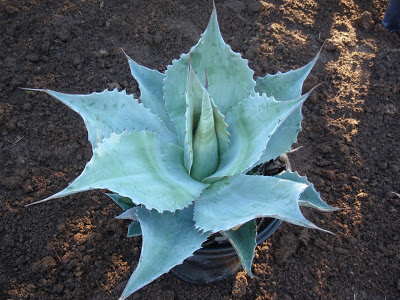 Barrel cactus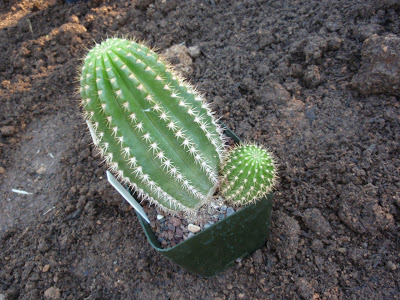 Not pictured, a Texas Mountain Laurel and Gulf Coast Muhly.
I am hoping that these things will get some rain this fall to get established and then will survive (for the most part) on their own next summer. (Assuming we don't have 68+ days over 100 again!)