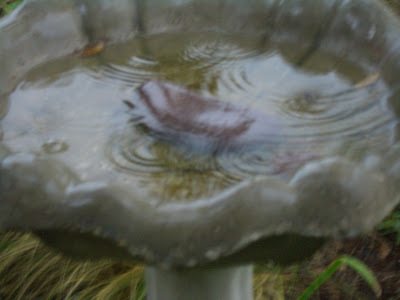 Well, let's not get carried away, shall we?
But it IS raining. A slow, steady, very light rain. And has been for a few hours. .05 I think. That may not seem like much, but it's manna from heaven for us here.
And while there was no old man snoring here, I did close my eyes for a few minutes after taking Kallie to art camp and the sound of the rain on the roof lulled me into a quickie nap!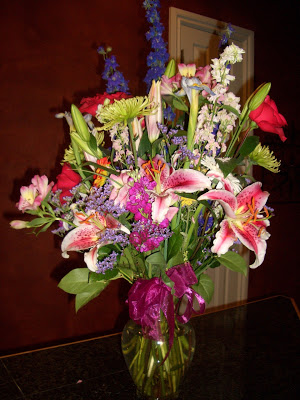 Just had to show you my beautiful Anniversary bouquet from my sweetie. Isn't it awesome? AND he came home from the grocery store with several bunches of flowers, too. Wow.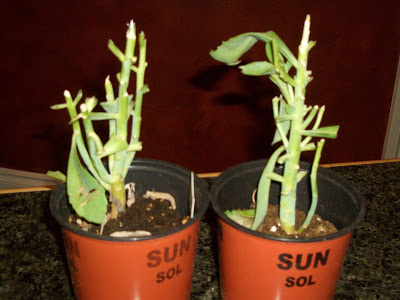 And these are the formerly-beautiful Sedums — Autumn Joy — that WERE going in the back bed. That is until I left them outside the garage in my "holding area" where my precious little deer decided they were another treat I'd put out for her along with the birdseed! Ooops! I think they will survive and I'll plant them anyway — but INSIDE the fence!