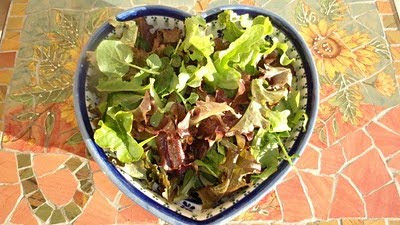 Do you love planting vegetables, only to find that you have more than you can possibly eat at one time?
I do. It's always a harvest of riches, but sometimes, I just have too much at once — and I hate to see it go to waste. And millions of other gardeners are just like us, too.
We know most of the larger food banks can't handle anything other than non-perishable items. But now someone is working to solve that problem and help feed those who go to bed hungry every night.
Ample Harvest has created a database, so gardeners can easily find local food pantries eager to receive freshly picked crops for their clients.
There are 30,000+ food pantries in the U.S. Smaller than food banks, they often operate in houses of worship for a few hours per week.
So far only about 5% of food pantries are registered in the database. When more register, more gardeners and other folks will be able to donate food, and more hungry people will be fed.
Here's how you can help:
1. CLICK to find your closest food pantry. Let people know about it so they can donate food in your community, or receive some if they need it.
2. ASK the staff to register their pantry at AmpleHarvest.org.
3. SPREAD the word to backyard gardeners with surplus produce. Click for a flyer to post in garden shops and other places.
I searched for registered food pantries around my area, and while I didn't come up with many, it really only takes one close enough for a drive once a week or whenever the harvest basket overflows. Our Capital Area Food Bank at 8201 South Congress does take fresh produce and they are open on Saturdays from 9-4. That's where my daughter and I will be going tomorrow morning to take a delivery of Swiss chard and lettuce!
What a perfect way to celebrate Earth Day this year, don't you think?
You can also join in the celebration of Earth Day, April 22, by going to Jan's blog at Thanks For Today and participate in the contest to make a greener earth. Her efforts will raise awareness, and you will be entered for a prize, too!
Celebrate Earth day this year by sharing the love.
Where's the food pantry closest to you?