I've been too busy traveling and posting about other people's gardens and I haven't been home to photograph my own blooms for Bloom Day. But I do have some photos I took of foliage in my garden last week, so I can contribute to Foliage Follow up, hosted by Pam Penick of Digging.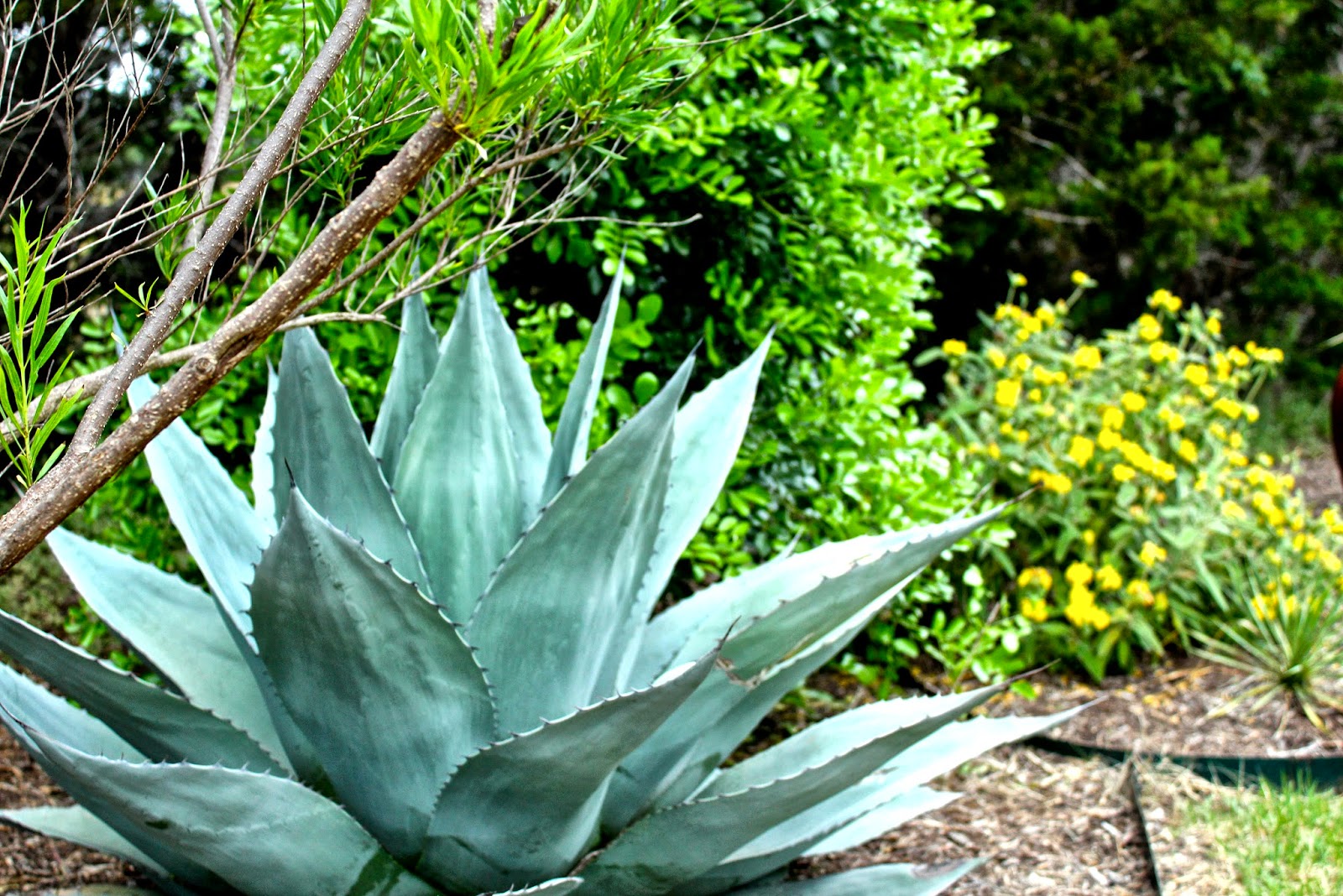 This whale's tongue agave, agave ovatifolia, has taken off in the last year. It grew very slowly for the first several years I had it but now it's really come into its own. It's flanked by a desert willow, a Texas Mountain laurel and some blooming Jerusalem sage in the distance.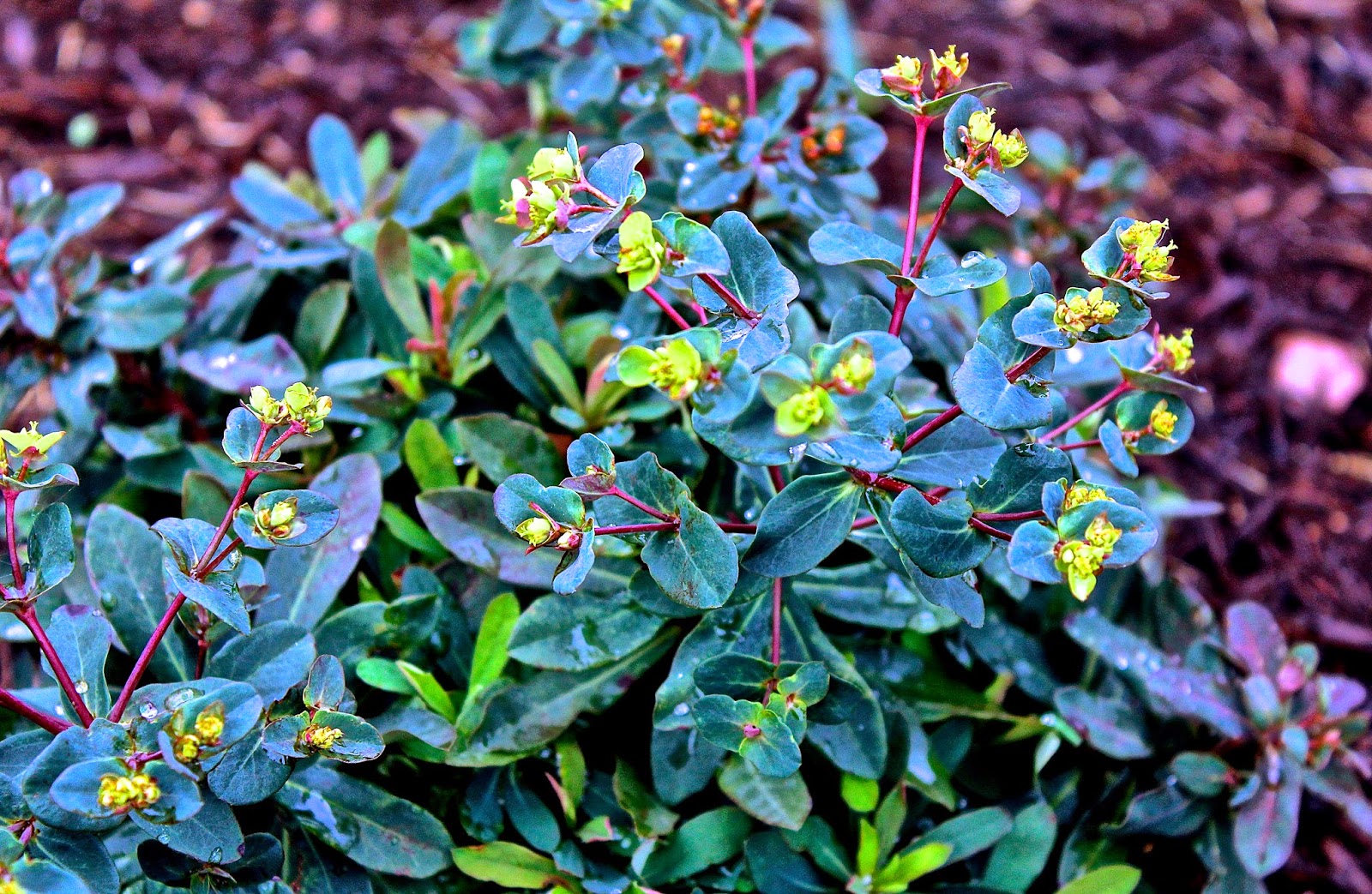 My success with euphorbia has prompted me to collect a few different varieties. In addition to the euphorbia rigida and the 'ascot rainbow' I already enjoy, I've added this euphorbia amygdaloides to my collection. The leaves are much darker than the rigida, with red stems and yellow blooms.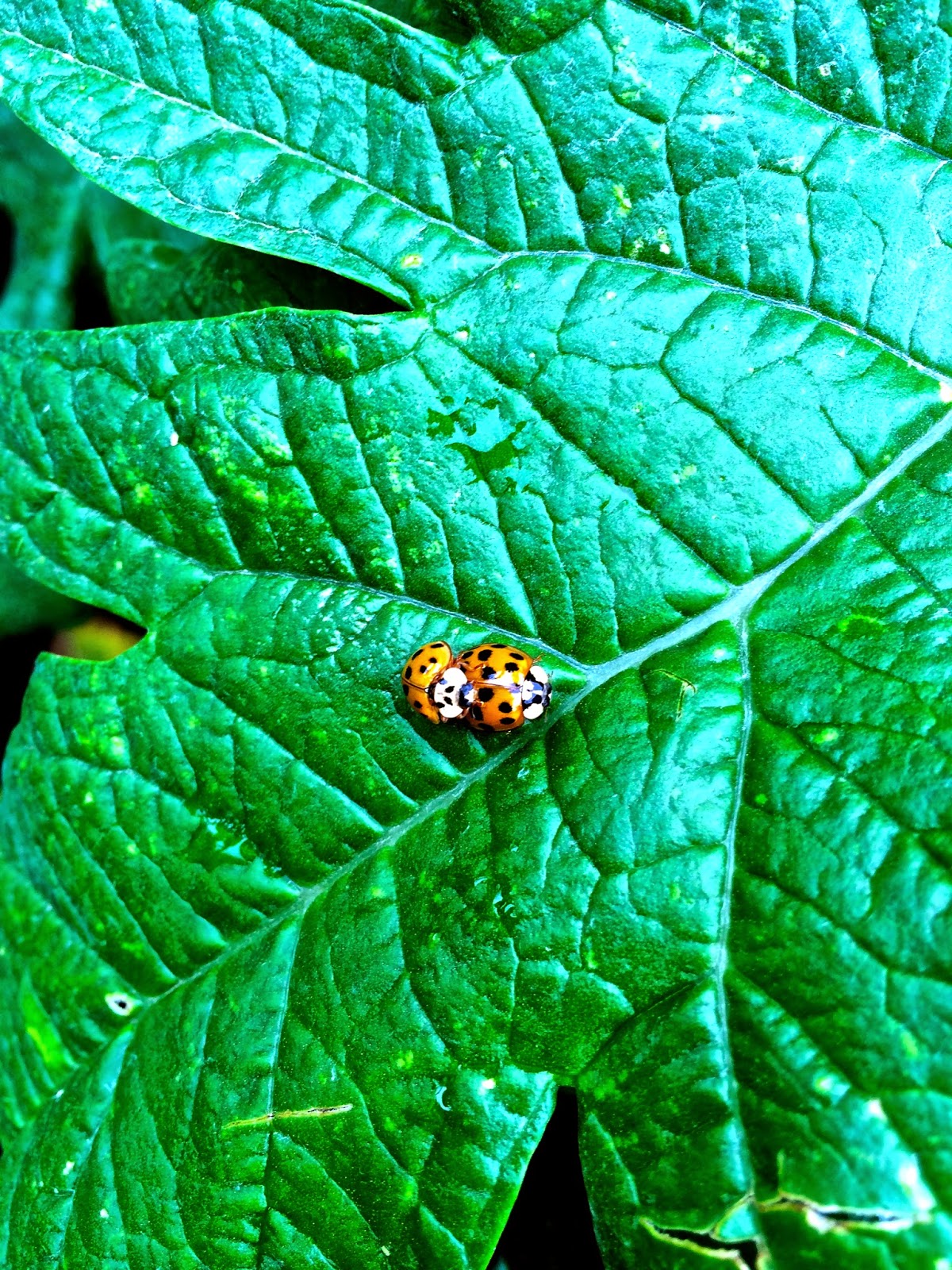 These two little lady bugs, could be two ladies or a lady bug and a mister lady bug – (there are both boy and girl ladybugs – I looked it up!), think this glossy green leaf is the perfect place for a little party.
It was 46 here in Indiana yesterday morning, so it will definitely be a shock to come home to scorching temps. But, I'm missing my garden and am ready to get home to survey it, tend it and photograph it. It's been in good hands but 100 degrees is 100 degrees.