I'm behind in my blogging right now (although I always feel like I'm behind!) because it's been a very busy spring in the landscaping business.  I'm grateful for the nice weather and my fabulous clients and wouldn't have it any other way.  Today I need a little pick me up, so I'm going to share with you my thoughts and photos from a recent day trip a few Austin garden bloggers took to visit Magnolia in Waco, Texas.
If you've been living under a cable tv rock, Magnolia is the brand-brain child of Chip and Joanna Gaines, whose wildly-popular television show, Fixer Upper, has taken the design world by storm.  They help people buy homes in need of updating and then transform them into gorgeous properties.
Following the Martha Stewart business model, they now have a retail outlet, online store, bakery, and food trailer court located at a property that previously only held old, dilapidated grain silos.  They now boast branded wallpaper, paint, you-name-it products for any kind of design imaginable.  They even have a small garden shop and garden at the Silos.
We put on our comfortable shoes and headed out for an early morning road trip on a beautiful day.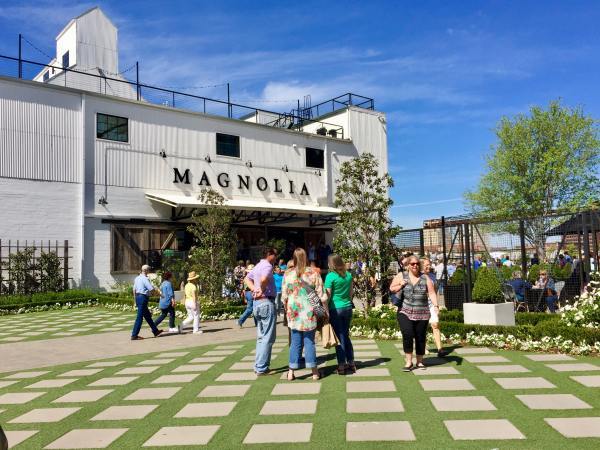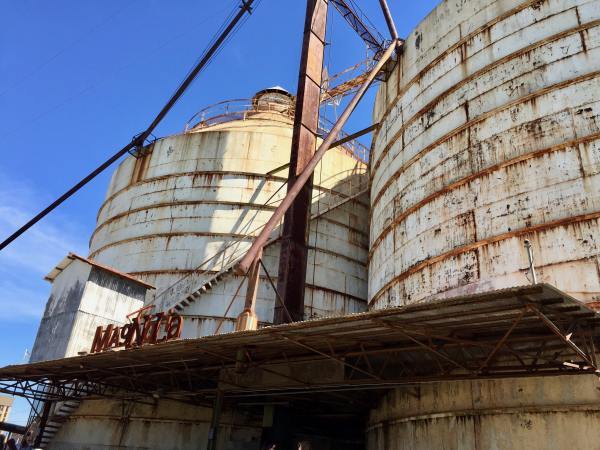 The silos themselves are under construction right now, and will be home to more retail space at some time in the near future.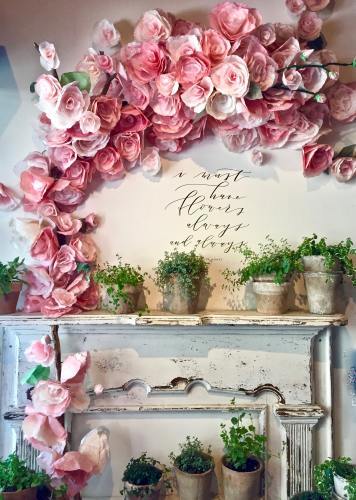 I think modern farmhouse best describes Joanna's most well-known style, but you could also call it romantic,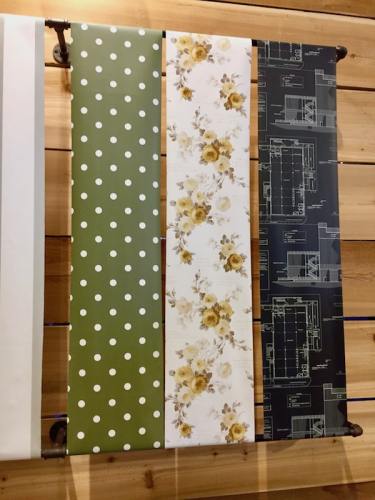 quaint,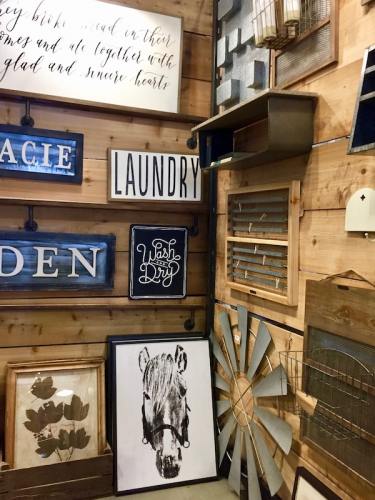 curated,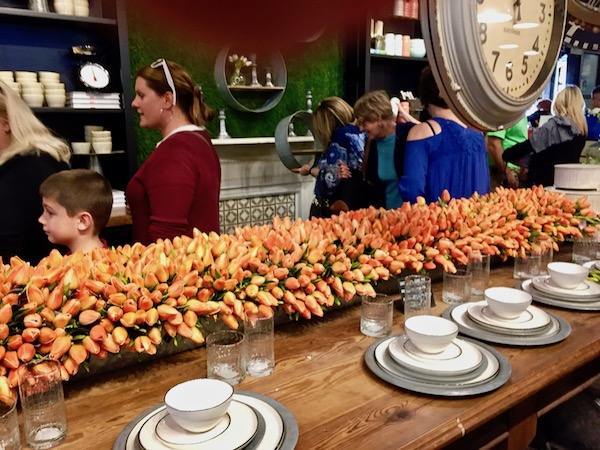 massed,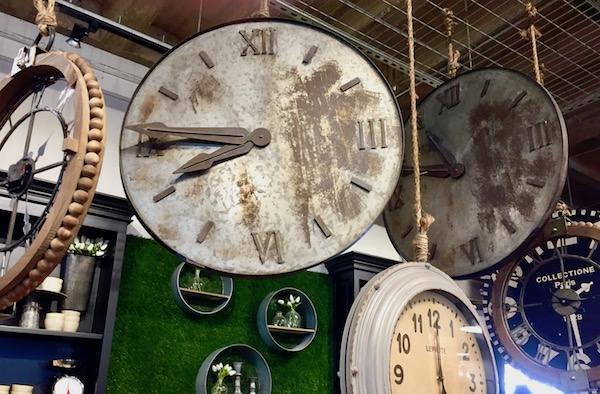 and ecclectic.  I was smitten with all the collections of quaint items, and loved the use of repetition in the design of the store.  Just as in our gardens, repeating patterns, colors, items and forms adds interest to the design.
Let me tell you, this place is POPULAR.  Tour companies bus people in every day.  It is a zoo.  But it was a zoo we all had to see for ourselves.  The line to check out was 3 x the width of the large store.  But we chatted with others, picked up more items along the way as the line moved and just settled in.  It moved pretty fast and I have to give them credit for a very efficient check-out system with multiple helpers at each station that kept things moving smoothly.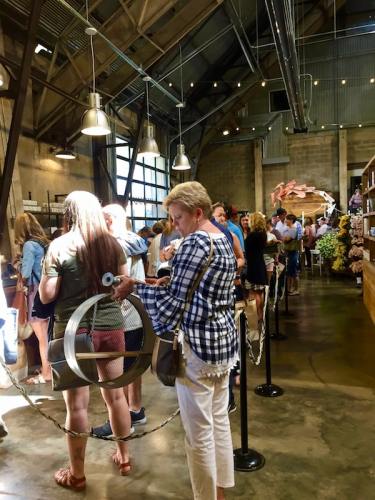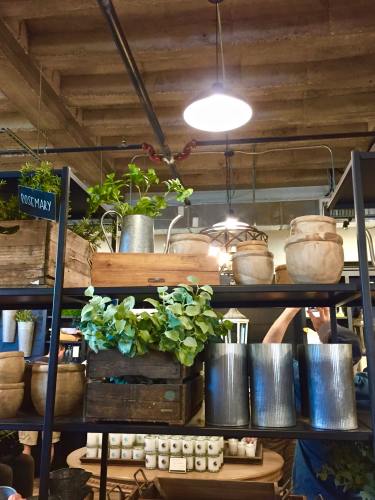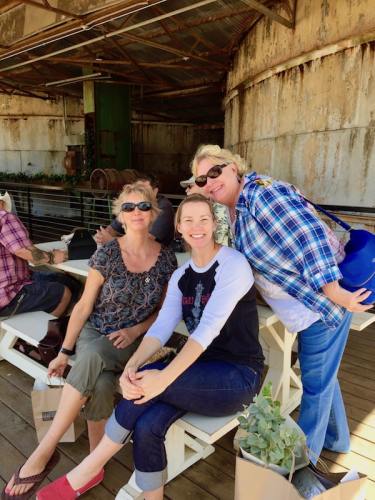 After we conquered the store, we went outside to grab a table and peruse the food trucks for some tasty lunch.  My travel partners for the day, left to right  –
Rebecca of Rebecca's Retreat http://rebeccasretreat.blogspot.com/   Wendy of The Rabid Gardener  http://rabidgardener.blogspot.com/   Robin of Getting Grounded http://getgrounded.wordpress.com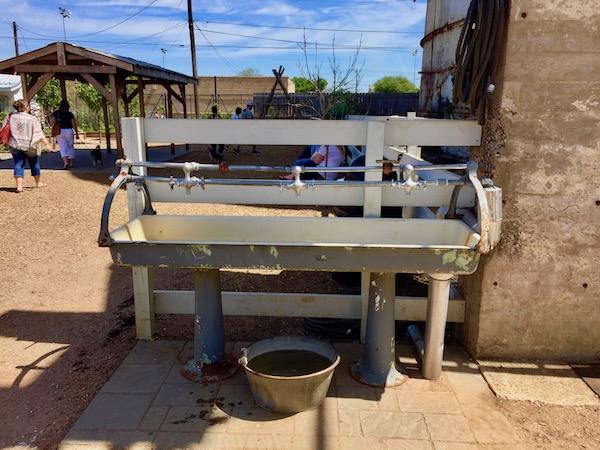 The hand-washing station and dog water bowl.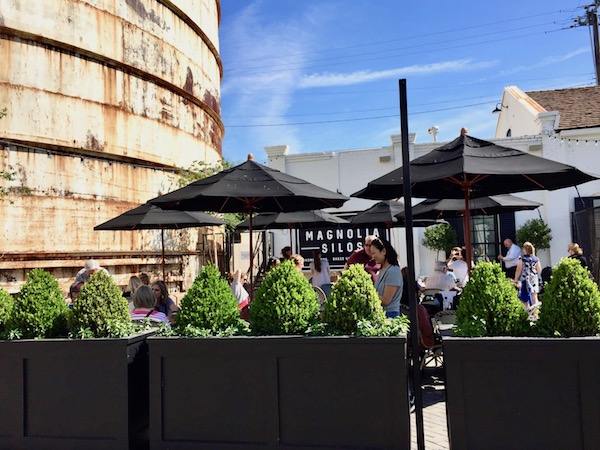 We didn't stand in line at the bakery, having had enough of standing in the store and at the food trucks, but it looked adorable and had a lovely seating area.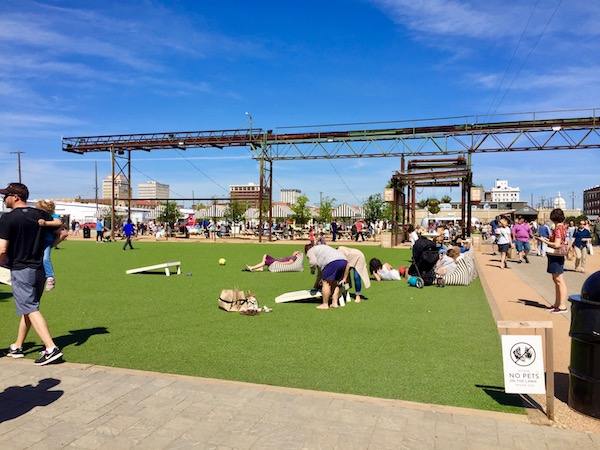 The center of the outside area sported an artificial turf play and lounge area, bordered by slouchy-bean-bag-style chairs.  Toys were available to use and families relaxed here and let their kids enjoy the open space after being forced to keep their hands to themselves inside the crowded store.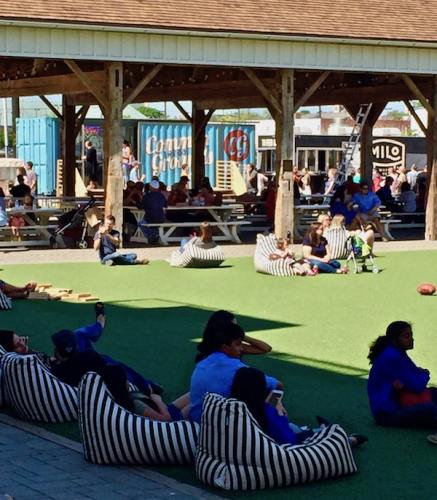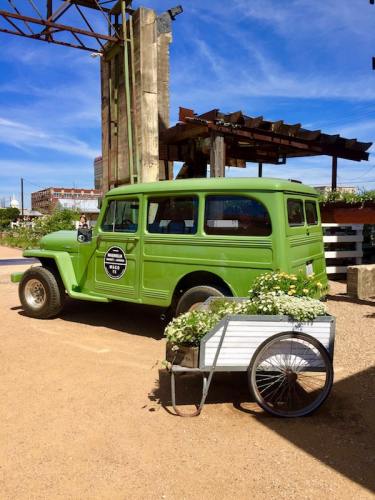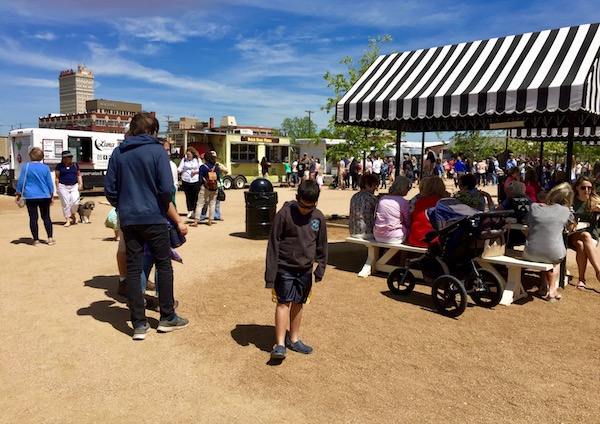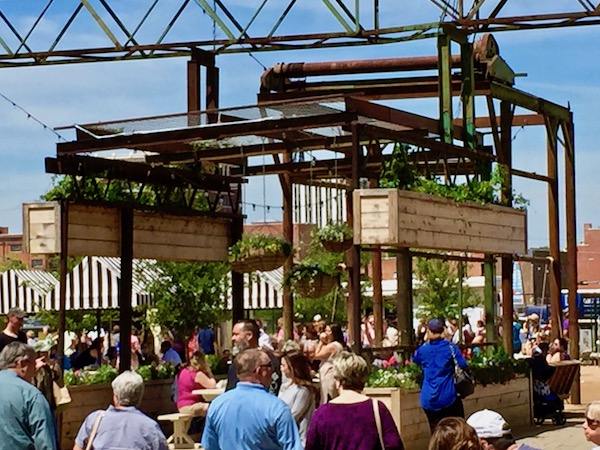 No design opportunity wasted, this industrial steel framework now serves as a series of giant planter boxes and holds a large array of hanging baskets to soften and brighten the area.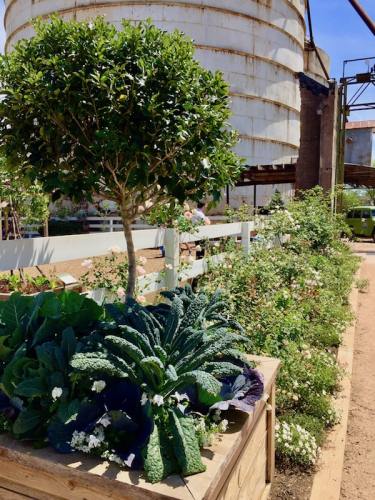 In front of the entrance to the garden and garden shop, vegetables and colorful plants welcome visitors.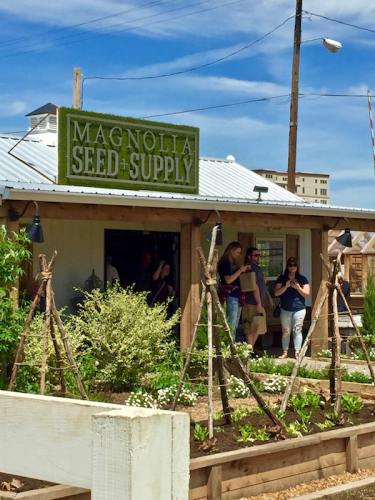 The garden shop is quite small, so we were only let inside in small numbers, but as expected, the wares included quaint succulents, pottery, seeds and garden art.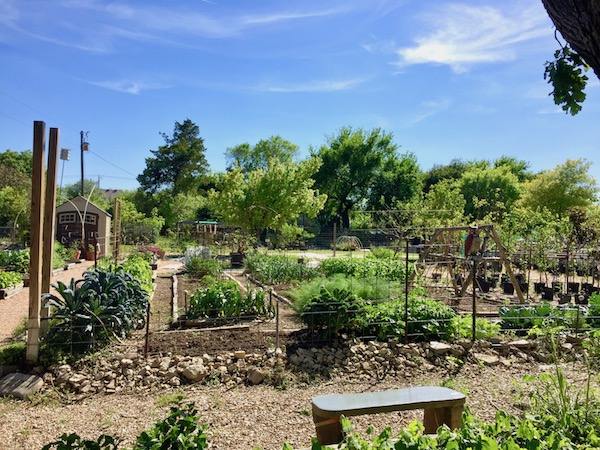 The vegetable garden looked neat and lovingly tended.
I'd shopped at the online store before we went on our excellent shopping adventure, so I already owned some sweet Magnolia paraphernalia.  Here are just a few of the things I bought on our trip.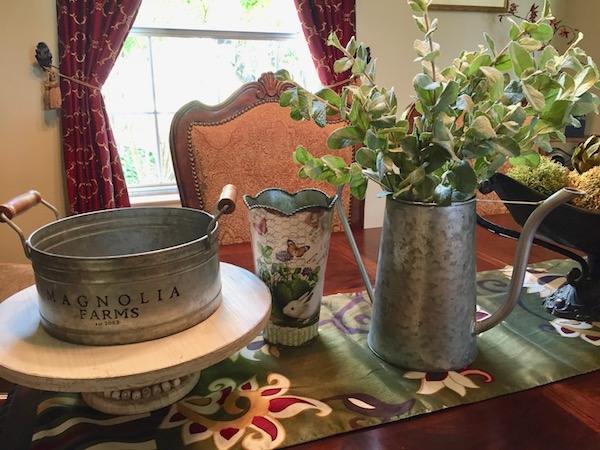 We had a delightful time, did some serious shopping and even stopped at a north Austin nursery on our way back into town.  Here's what we learned about planning our next trip:  Tuesday afternoon is apparently the best time to visit.  Weekends and Mondays are always busy, and mornings bring in busloads of people.  So, if you're planning to check it out, Tuesday mid-day may be your best bet.  Pack the patience, wear comfortable shoes and a hat and sunscreen, and enjoy!