With a high of 99 degrees yesterday, summer's sting is lingering.  But that's good news in my vegetable garden, where I am eagerly awaiting my first cantaloupe.  Its smooth, green, immature surface has been steadily changing, forming a lacy, beige skin that tells me it's almost time to eat.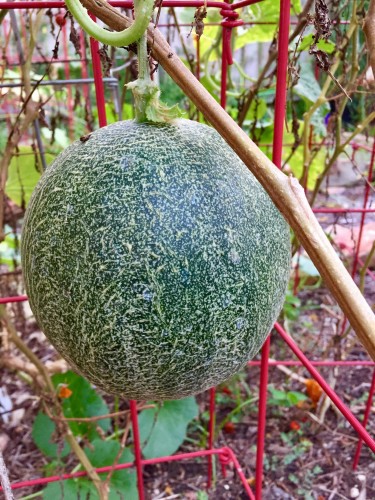 This one still has a long way to go.
As it begins to evolve, you'll know it's getting closer.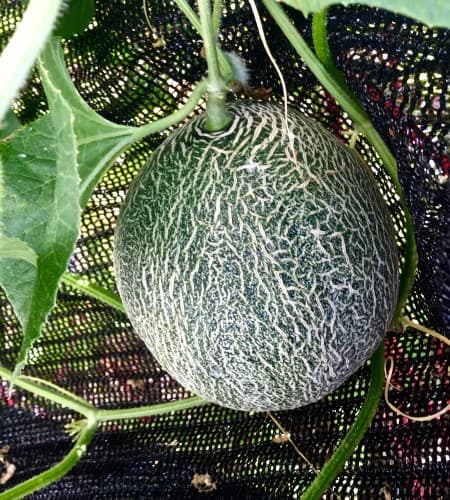 If you have a sunny spot and some room for vines to meander, you can grow cantaloupe.  They like well-drained soil; my veggies grow in raised beds, so that makes it easier.
Their growing season is about 12 weeks.  In Central Texas, we can plant them in late March-April and harvest them from mid summer to fall.  Cantaloupes are rich in vitamin A, vitamin C and potassium, and are low in calories.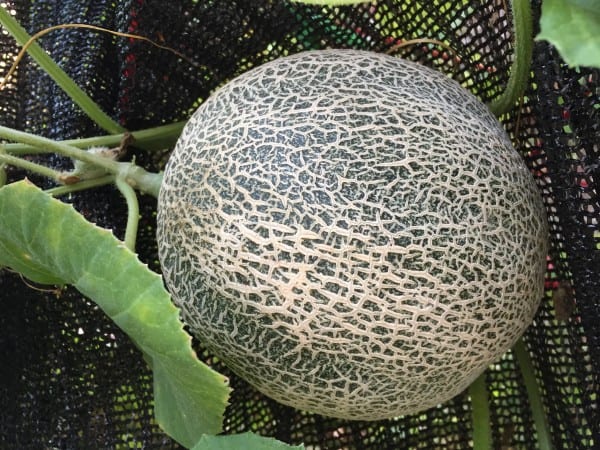 There are several ways to tell if your cantaloupe is ready.  First, make sure it's covered with that raised, lacy netting-like skin.  Then, it should come off of the vine easily with a gentle twist.  If you have to work at it, you've jumped the gun!  And finally, sniff the end where you removed it from the vine — it should yield that sweet, heavenly, cantaloupe scent.  The one above still isn't ready, the skin between the lacy part needs to turn a beige-ish color, too.  Don't worry, if you do get too excited an pick one too soon, you can let it ripen a few more days in the refrigerator before you dig into it.
I'm hoping for a big bowl of cantaloupe with my breakfast this weekend!