Living with frequent drought makes dealing with torrential rains tricky. We want rain. We need rain. But, in the Hill Country, it's tough for the ground to absorb. Which leads to floods. Dangerous floods.
Beyond the frightening potential human toll, gardeners also have to deal with plant-killing floods. I just turned in my article for next week's Austin American Statesman, where I write about plants that "don't like to have wet feet." Today, that's gonna be all of the plants in my garden. That's from 3.34″ this morning alone and 8.29″ for the month.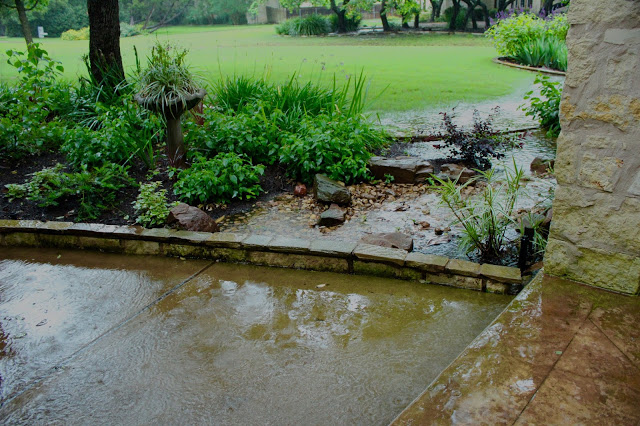 Having lived through the sizzling, scorching drought, I am hesitant to wish for an end to the rain. But, geez, it can take a break for a little while — enough already!
Our home sits downhill from several other homes and so we get run-off. Serious run-off! We have French drains and dry creeks in 3 separate places, designed to deal with days just like today.
And our drainage abatement IS working. Water is moving to where it's been directed.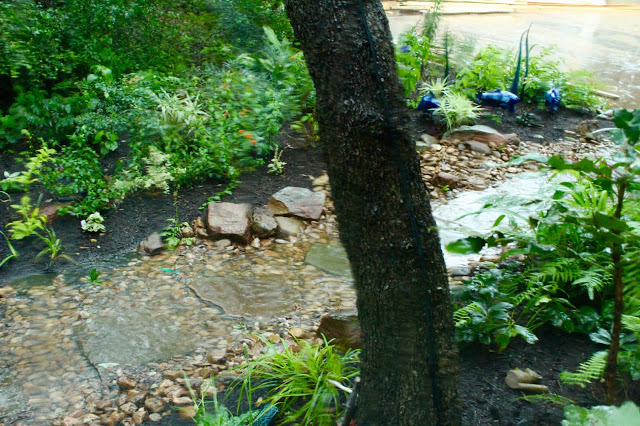 The dry creek is no where near dry.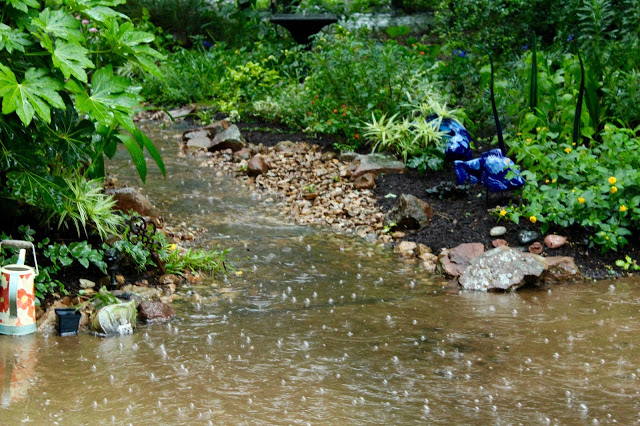 No sign of any let up right now, but it's ok, cuz the rain is "Rollin' down the river…" We also have a 10,000 gallon rainwater tank, which is totally full. I'd take a picture of the gauge and the tank for you, but I'd have to get wet. No thanks!