Happy Wildflower Wednesday.  Spring is in full force here in Central Texas.  In fact, we've even had summer-like days already, getting up to 94 once or twice.  We love our wildflowers, especially our Texas Bluebonnets.
I wanted to bring some of my pretty flowers – wildflowers, perennials and others, into the house to enjoy today, so I made a little bouquet for my small bluebonnet creamer pitcher.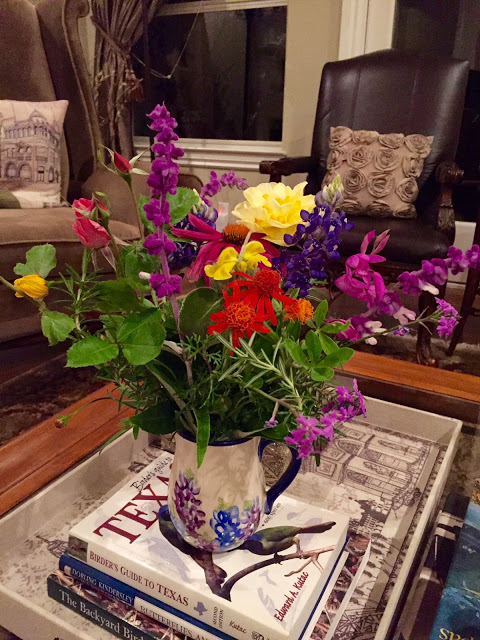 Now, they aren't all wildflowers — can you name everything in the vase?  Give it your best shot!
Thanks to Gail, of Clay and Limestone ,who brings us our Wildflower Wednesday celebration. WW is about sharing and celebrating wildflowers from all over this great big, beautiful world. Join us on the fourth Wednesday of each month.
Happy spring!