Don't miss my garden design class this Saturday from 8:30 to 12:30 for creative garden tips & techniques to help you transform your own garden. Comment now to register & I'll honor the pre-registration price of  $199 at the door!
It's at the Holiday Inn Express & Suites, 4892 Highway 290 West, on the westbound 290 access road between Capitol of Texas Highway and Brodie Lane.
Come learn all about the basics — plant combinations, color coordinating, xeric gardening and garden style.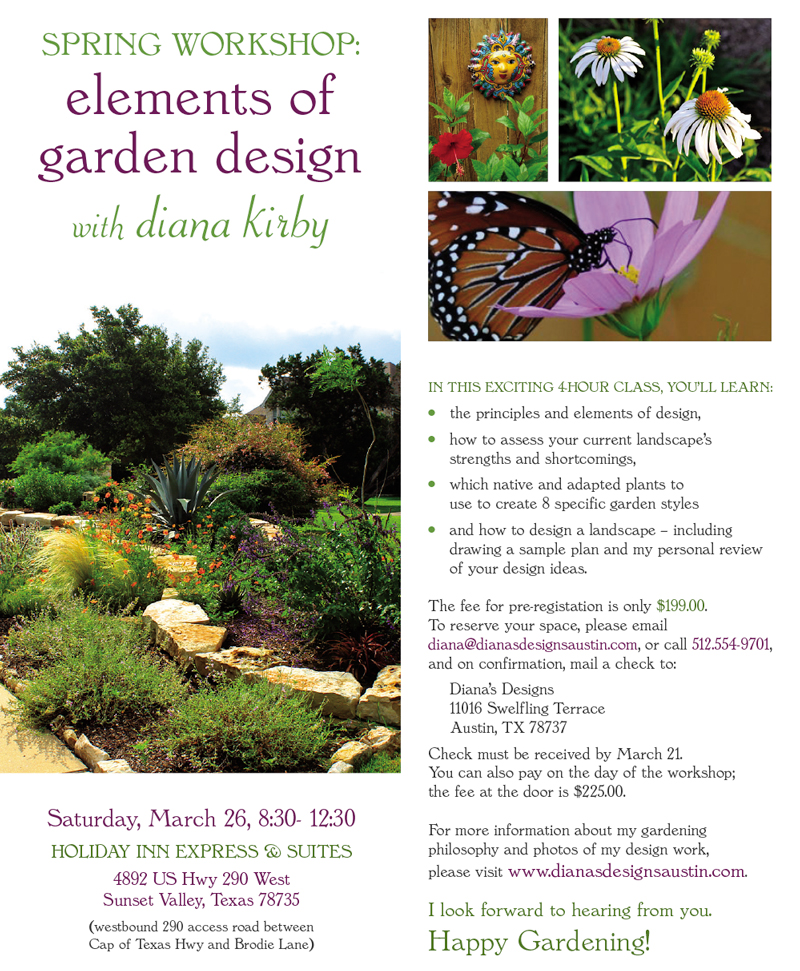 We'll have drinks, snacks and prizes…and, most importantly, lots of inspiration!
Hope to see you on Saturday.