We're having our long winter's nap here in Central Texas. I can't really call it cold here, but it is time for a break in the garden.
And that means…seed catalogs.
They've started arriving and I'm making a pile for a cold night, curled up in my chair with a cup of hot tea and a roaring fire.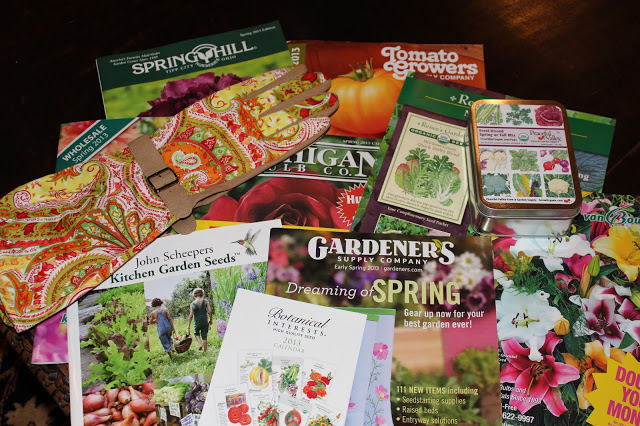 Never mind that I already have a collection of seed packets large enough to start my own seed catalog, there are new varieties out there that are calling my name. Seeds that are faster to germinate, bolt slower, have sweeter fruit, are more drought tolerant, produce more vegetables, flowers, you name it.
If it's new, a gardener's gotta have it, right?
Right now, broccoli, cabbage, kale, strawberries, chard, lettuce, leeks, parsley, cilantro, and onions are taking up most of the veggie garden space. But I've always got room for bulbs and cutting flowers (I think!).
Room or not, there are seeds in my future — are there seeds in your future?