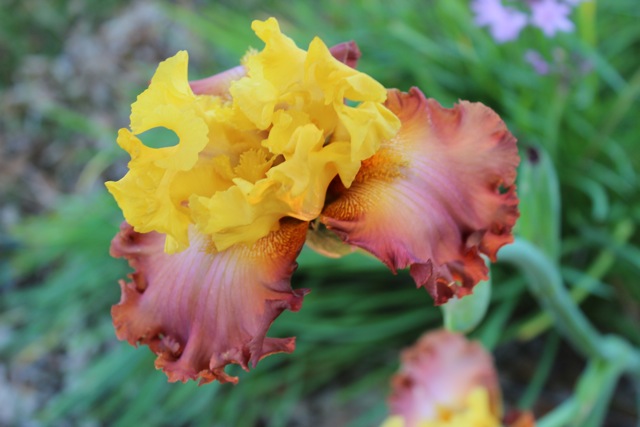 This ocelot iris just opened and it's living up to it's advertising. It's a tall beared iris and I planted it in the front bed in September of '08. It's only bloomed twice. Those years, its bloom was a very faded creamy yellow and a dusty mauve — no where near the vibrant colors I fell in love with when I ordered them from Spring Hill. And I even complained about it on my blog here.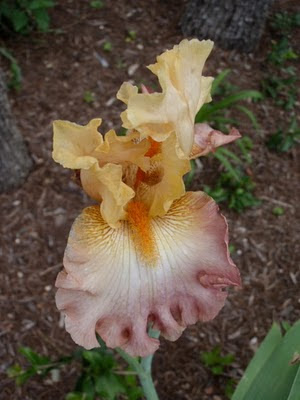 But this must have been the year. Maybe it was the drought. Maybe it was the rains. Maybe it was the mild winter.
Whatever it was, I'm happy. She's a beautiful vision of ruffled loveliness.
Ahhh, spring! Do you have irises blooming in your garden now?