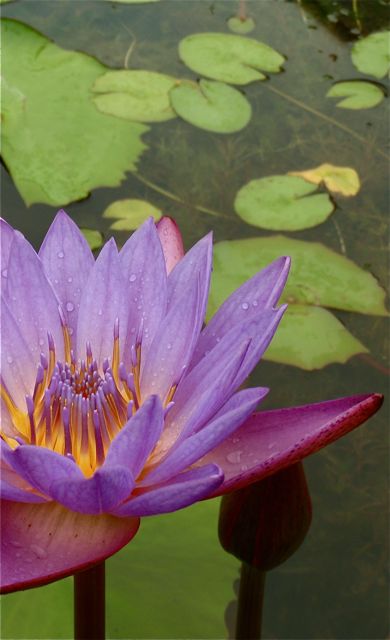 It's official, we have a WINNER!
jjgardens posted a comment to enter the giveaway and is the lucky one who will be the recipient of a generous $50 gift certificate for a shopping spree at Emerald Garden Nursery and Water Garden.
Thanks to all who entered our Support Your Independent Nursery Giveaway.
And thanks to the 8 wonderful local nurseries who donated the prizes for our awesome readers.
Cooler night-time temperatures and warm (but not baking) soil mean it's time to get back into the garden. It's the perfect time to replace plants that didn't make it through the summer, make some changes to a more drought-tolerant garden or plan a new garden project to get plants established over the winter.
Even if the Custom Random Number Generator didn't pick your post, I hope you will venture out and visit one of these local nurseries and see what great new plants they have to offer right now.
And while the giveaways are over, if you didn't read about the other local nurseries, check them out on these blogs and then make time to take your own personal fall tour.
You'll be glad you did!
J Peterson Garden Design — higlights The Great Outdoors
Go Away, I'm Gardening — highlights Sunshine Landscape and Garden Center
Great Stems — highlights Hill Country Water Gardens & Nursery
The Whimsical Gardener — highlights It's About Thyme
Rock Rose — highlights Shoal Creek Nursery
Digging — highlights Barton Springs Nursery.
Growing Optimism — highlights Natural Gardener