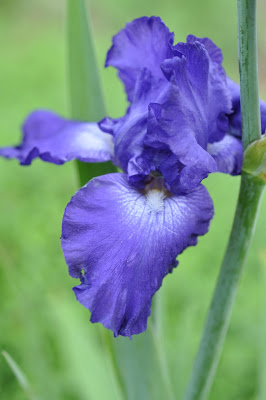 My garden is awakening.
Warm days have coaxed many plants into beautiful blooms.
Among the best performers in the garden right now are the purple plants.
Can you tell I have a passion for purple?
Many of my favorites are salvias.
Did you know that there are more than 900 species of salvias in the world? How amazing.
I'm lucky to have a nice collection of them in my garden. Indigo spires, Mystic Spires, Mesa, May Night and several more, but I'd have to go digging through previous posts because they are unusual and I don't have them committed to memory