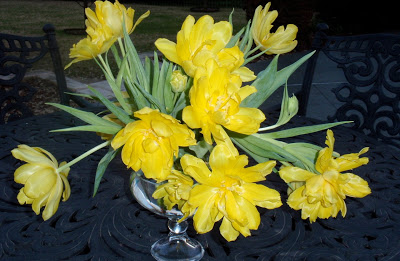 No, I didn't grow them. (Right, in 106-degree days for months on end in a drought in Texas)
But I did come home with them. I adopted them from my local grocery store yesterday. They were all closed when I put them in the vase. A few hours later, much to my amazement – these beautiful double tulips opened. I can't stop staring at them.
They are so pretty and perky and cheerful in my kitchen. Sunshine in a vase.
Cheers!