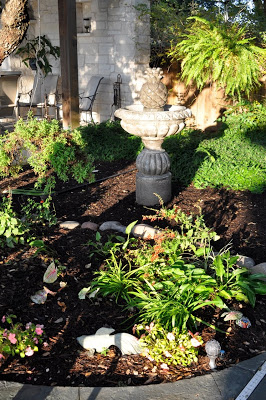 This Saturday, Austin area gardeners can come "tour" my garden by watching Central Texas Gardener on KLRU, PBS at 12:00 and at 4:00.
For those of you not lucky enough to live in Austin, you can join in on the fun by watching it online at
http://www.klru.org/ctg/episode/date/2_20_2010
It was so fun to shoot this episode with Linda and her crew at CTG, who did a great job with me and the garden. They put me right at ease and spent a long time getting to know my garden.
It was a very windy and warm late October morning. The garden had begun its recovery from the drought after several good rains helped us turn the corner.
Enjoy the tour!