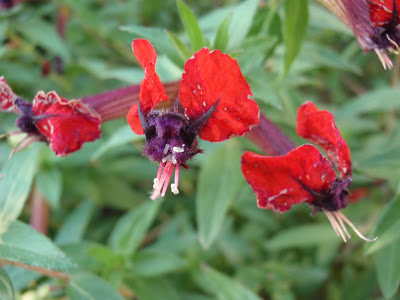 The bats came out for Halloween! My son had one in his apartment hallway for a day, Manu Ginobli of the San Antonio Spurs swatted one off the basketball court and had to get rabies shots (ouch!) and these guys have been having a big party in my garden. I just love the little faces of the bat-face Cuphea.
(The deer occasionally find them and nibble them off, but not very often, so I keep one around.)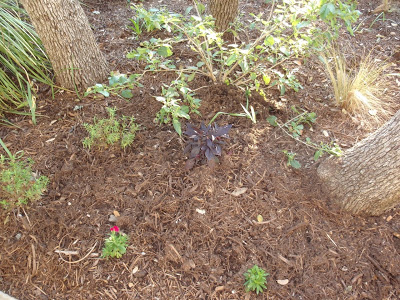 This little empty spot between the potato vine and the snap dragons is gently holding 10 Gladiator Alliums that will make their debut next Spring. (At least they'd better!)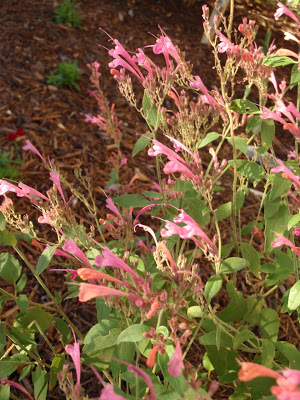 And this Acapulco Pink and Salmon Agastache was waving at me from across the walkway as I planted the bulbs. It was so pretty, I had to take a picture.