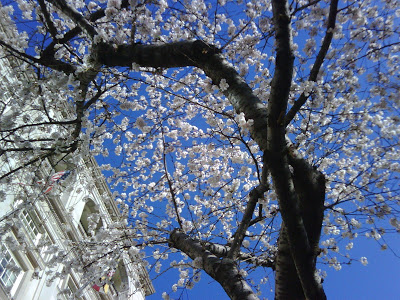 The Cherry blossoms in Washington, D.C. are world-renown, miles of blooms lighting up our country's capital.
And while I've never been in Washington in the spring to see them myself, my dear husband, who travels there on business most weeks, sent me these beautiful pictures today so I could enjoy them electronically.
Aren't they amazing?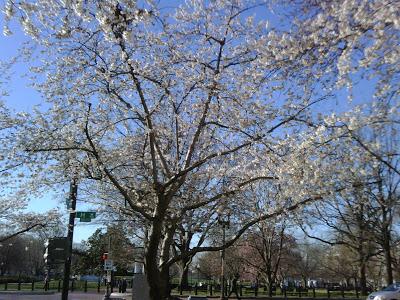 Although I would have had to take my coat to handle the 46-degree day there today.
(It was 80 here. )
Hmmm…
Aren't digital photos and email great?!
Thanks, hon!