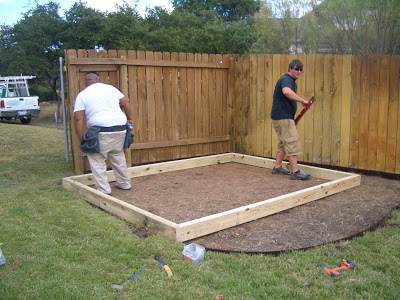 Well, here they have finished the base and are putting it in and making sure that it's all level.  (Remember, I dug out the 4 inches of grass X 9 feet in the front — SEE?  See my hard digging work?  I know they were talking about my red floral rubber garden boots behind my back!)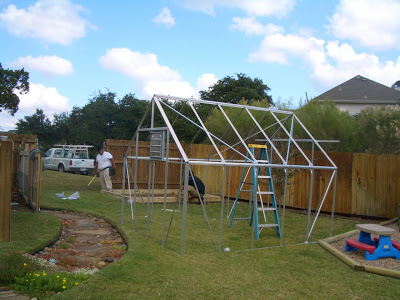 There's the frame, just sitting in the yard assembled and waiting to be placed on the wooden base for support.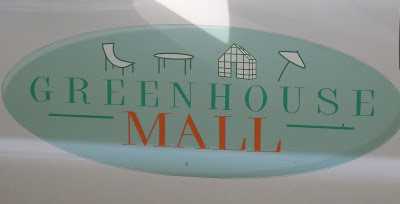 Here's where I got it.  So far, so good!  They'll be back tomorrow to install all the glass panels.
Then comes German, the sprinkler guru to put a station in the bed that goes around one side of the greenhouse and put a faucet inside of it and the electrician to set up the power for the fan and the heater plugs.
Then pea gravel and soil/mulch for the beds on Friday or Monday.  Then I have to figure out what to do with the bed.
I wasn't planning on doing it until the Spring, but I would have to pay twice to have people come out here for the bed and the sprinklers so I figured I'd get it set up now and just think about it.  I really want a cutting garden in there somewhere, and that's not happening right now, though I can plant some seeds soon.