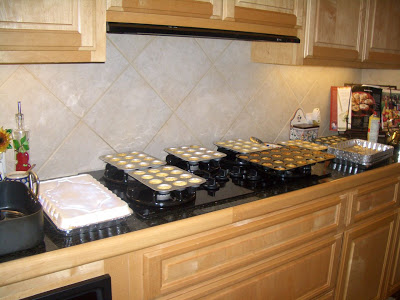 So, the plants are in the greenhouse and only require a squirt of the hose each day and opening and closing doors and windows.  
And since it's only weeks until our annual holiday party, my urge to garden and plant the new bed and work outside…and yes, BLOG… is being squelched by a more urgent need to make about 1500 appetizers in the next 3 weeks!
So, today it was 168 mini quiches with Gruyere cheese and olives.  
If I'm AWOL for a while, just imagine me here in crab cake hell!