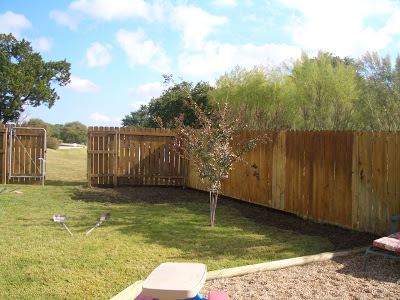 Yesterday I had help digging out for the new green house and for the bed that will run along side it and beyond.

All ready to go.
Well, not quite. I measured wrong and just came in from digging out another trench of grass 4 inches by 9 feet. Ugh. I'm sure the green house guys thought I was a signt, in my red flowered boots, grunting and digging!
They are assembling the frame now. Once they get the base in, I'm gonna run out and take a few more pictures!