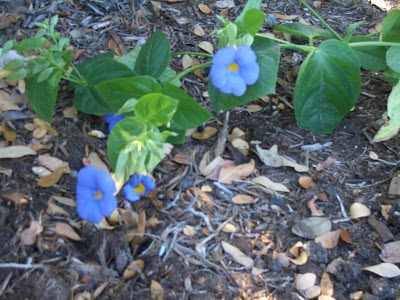 Okay – the mystery is solved.  Colleen at Barton Springs Nursery looked it up for me, because they had it mis-labled.  My mystery plant is … drumroll, please … Thunbergia Battiscombei — also known as Scrambling Skyflower.  She says it is not the vine, also known as Clock Vine — but rather a small shrubby perennial in the same family.  Thanks for all the guesses!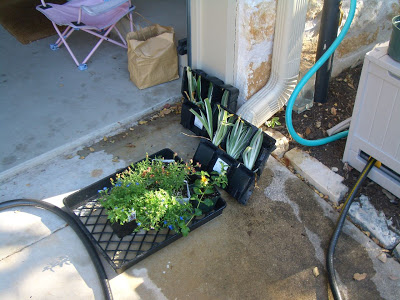 Some little ground covers that will soon join the back rock path and some Lace Irises that came yesterday  (like Christmas in October) from an order I placed several months ago!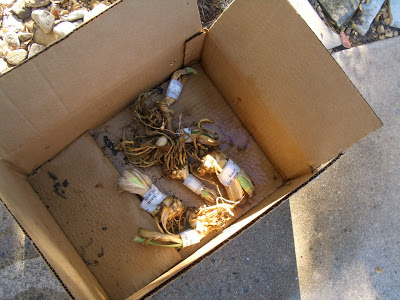 These are Ocelot Irises that came in the same surprise package.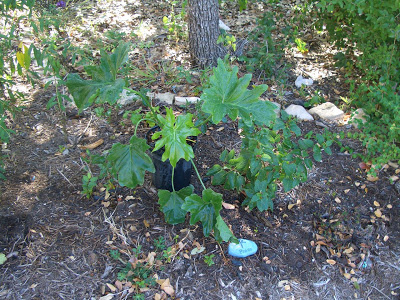 I'm finally accepting that my driveway bed is much more a shade bed than a sunny bed.  To that end, I'm adding this nice Philodendron to the mix where the Lantana continue to be puny.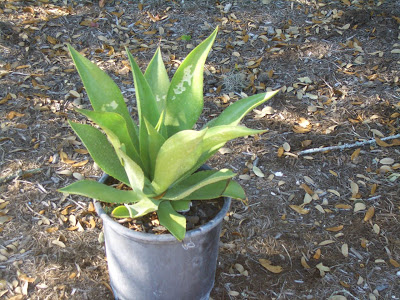 And then, out where the is sun, and just outside of the sprinkler zone, this beautiful Agave Celsii is going to be a lovely focal point at the entrance to our driveway where I've also recently planted Zexmenia and Texas Betony.  The Agave will be joined by two new Mystic Spires (the compact ones) that will add some pretty purple to the reds and yellows there.