I can't believe it's the middle of April already. My the time flies when you having fun Flinging with your fellow bloggers! It was so wonderful to get to meet the founder of Garden Bloggers Bloom Day, Carol, of May Dreams Gardens, in person at the Fling. Here's what I have to offer for April's Bloom Day…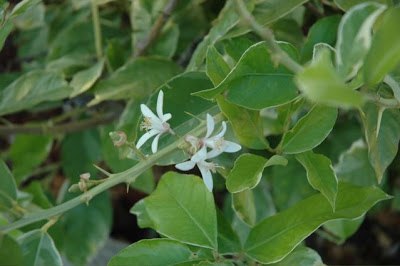 My Variegated Meyer Lemon tree has so many blooms on it, I'm already planning a lemonade stand!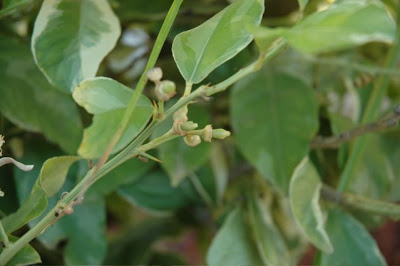 And here you see the first of the lemons — it really is a miracle, isn't it?
Lots of photos to share today. One or two of this and that blooming all around the yard. This month, there are some really interesting things to share as well.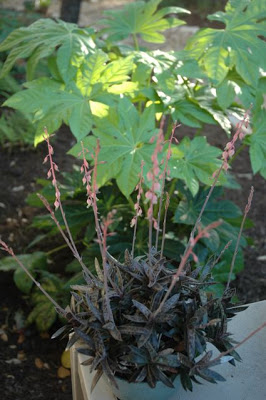 This is a succulent that was a passalong I received 13 years ago from a former neighbor with a greenhouse full of an amazing collection. She is the person who got me interested in cacti and succulents. Aren't those blooms amazing? I think this one is either in the Aloe or the Gasteria family. It has medium, tongue-shaped leaves that are dark green with white speckles and they are very hard and firm, not fleshy at all.
That's it – I quit there. There are a few more standard things but you've seen them all here lately, so I'm leaving them off for now.
Next I will have to show you the veggie garden (sans weeds!) with its little sprouts popping up. This morning, Kallie ate 4 strawberries from our plants with her breakfast and she said they were yummy and sweet.