Monday, February 25, 2008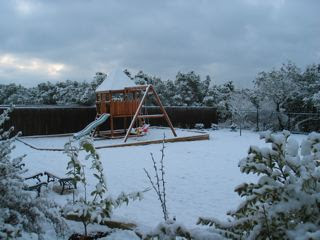 Don't fall out of your chair! It isn't snowing here today. In fact, it was 92 today!!!!! But looking at all the beautiful northern snows and ice covered plants, it reminded me that we HAVE had snow here, and it's just a beautiful when we get it here. It turns everything into a magical winter wonderland. I thought you'd enjoy seeing these — they were the winter of 2003-2004.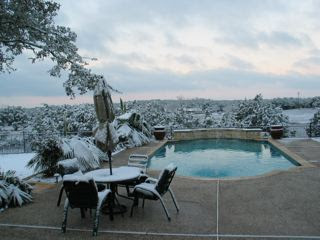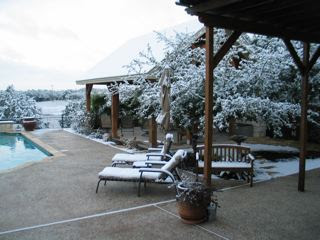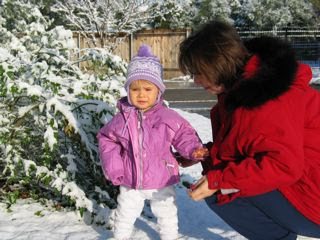 And this is my little munchkin's first look at it!  She doesn't seem too sure, does she?