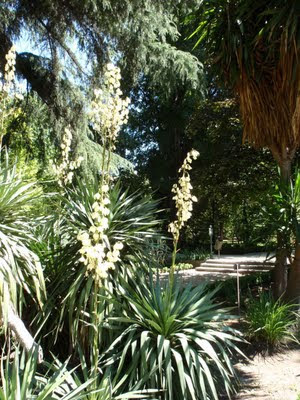 Seriously, I thought I was in Texas when we toured the Botanical Gardens in Madrid (except for the rain that is). This beautiful Yucca recurvifolia one of many US plants.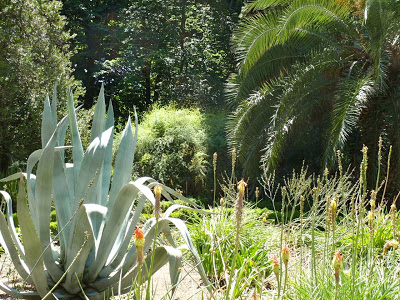 Mediterranean style abounds in the flora and fauna of Madrid, but many of the plants we saw were Xeric varieties well know to Central Texas.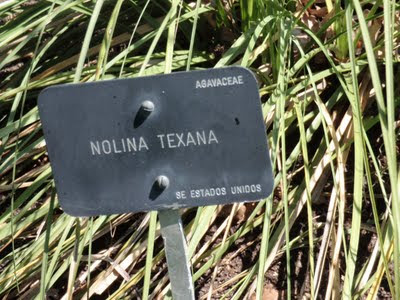 This Nolina was even labeled as the Texana variety and attributed to the USA.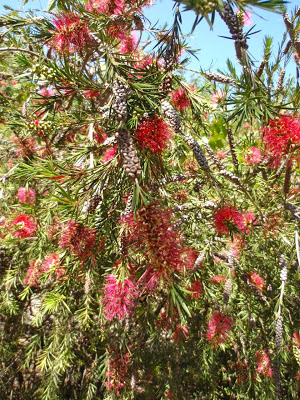 This beautiful bottle brush tree reminded me again of how I lost two of these at home in the last two winters!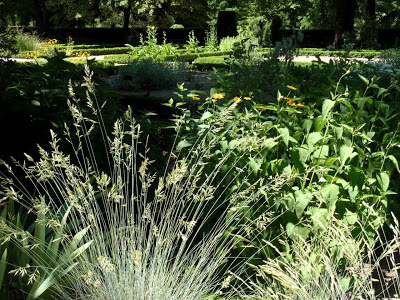 An entire section of the display gardens was dedicated to grasses.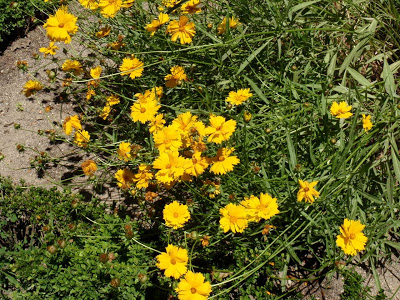 This Coreopsis gradiflora loves this climate as well as ours.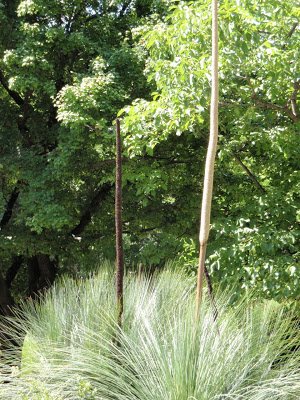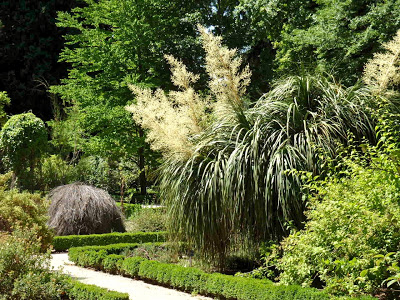 The timing of their gardens is also similar to ours — the irises were almost all done blooming, and other bulbs were also going dormant as the grasses and summer perennials were coming into their own.
Next post, some of their beautiful palms.