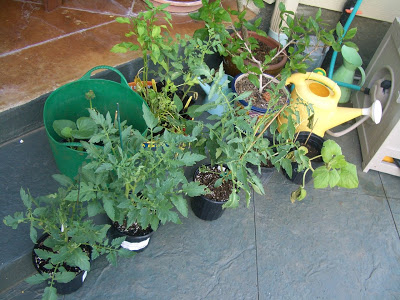 This collection was waiting for me on Saturday morning. Can you hear them? They were saying: "Plant us, plant us!"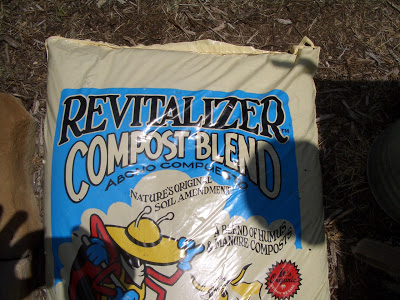 So, I put on my garden gloves and grabbed my shovel and my tub trug and dug in.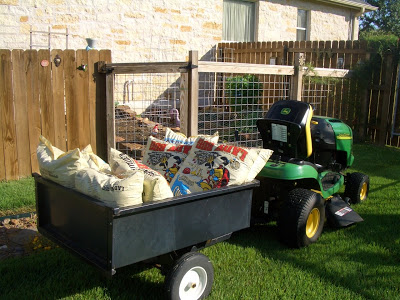 My DH brought around 8 bags of compost so I could amend the beds. After being bug-infested and fried for 50 days over 100 this summer, I figured that they needed a little a little perking up.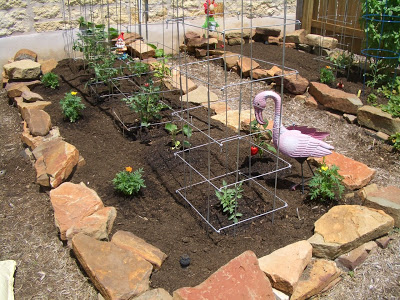 Here's what went in:
Tomatoes — Sunmaster, Viva Italia, Bush Celebrity, Big Beef, Sweet 100 cherry, Purple Cherokee
Canteloupe — from my garden blogging friend, Meredith, at Great Stems
Jalapeno peppers and sweet red bell peppers
Straight-neck and zucchini squash
And some marigolds around the tomatoes (in the hopes of keeping away BUGS! Ha!)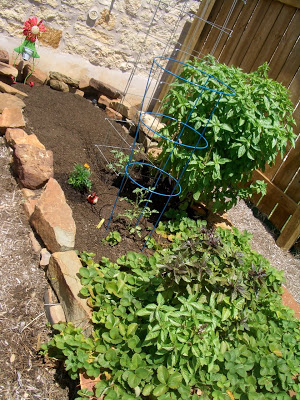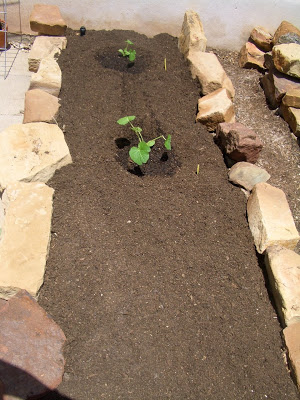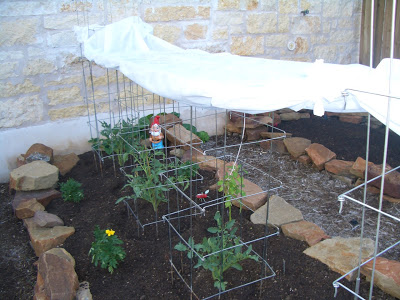 And then I crafted this fancy-schmancy shade cover for the tomatoes because it is just so darn hot that new transplants will get too stressed without it. I covered a trellis with shade cloth and then tied strings around it all, and voila!
Today we hit 51 days over 100 degrees, surpassing last year's shocking record. With 6 weeks of Austin summer left to go, we are likely to have the hottest summer ever … ever. Sigh. But I am going to try for that Fall garden in spite of it.
(I am having visions of cool season crops…but I can't even think about them yet.)
Are you thinking about a Fall garden? Or are you eating yummy summer tomatoes? Think you can fed ex me some to replace all the ones I had to rip out?!
Okay, guess I will have to go to the farmer's market next Saturday.