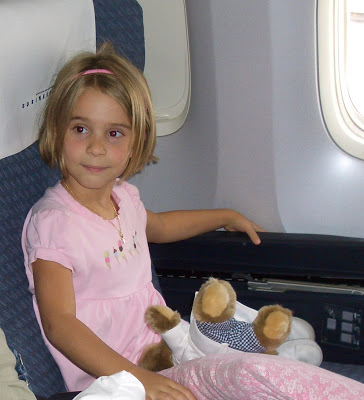 Can't you just hum that in your head? 
We're off to Indiana tomorrow to celebrate Thanksgiving with my DH's family.  They live just north of Indianapolis, so it will be a cool and chilly welcome, with a high of about 40 expected there.  Slight chance of snow flurries, and Kallie has her fingers crossed!
So, this is where we'll all be tomorrow … on a jet plane!
I will try to blog some from there, though the connectivity is rather limited out on the farm sometimes.
In any case, here's wishing you all a Happy Thanksgiving.  I certainly have a lot for which to be thankful, including my garden and my blogging friends.
Peace and turkey!