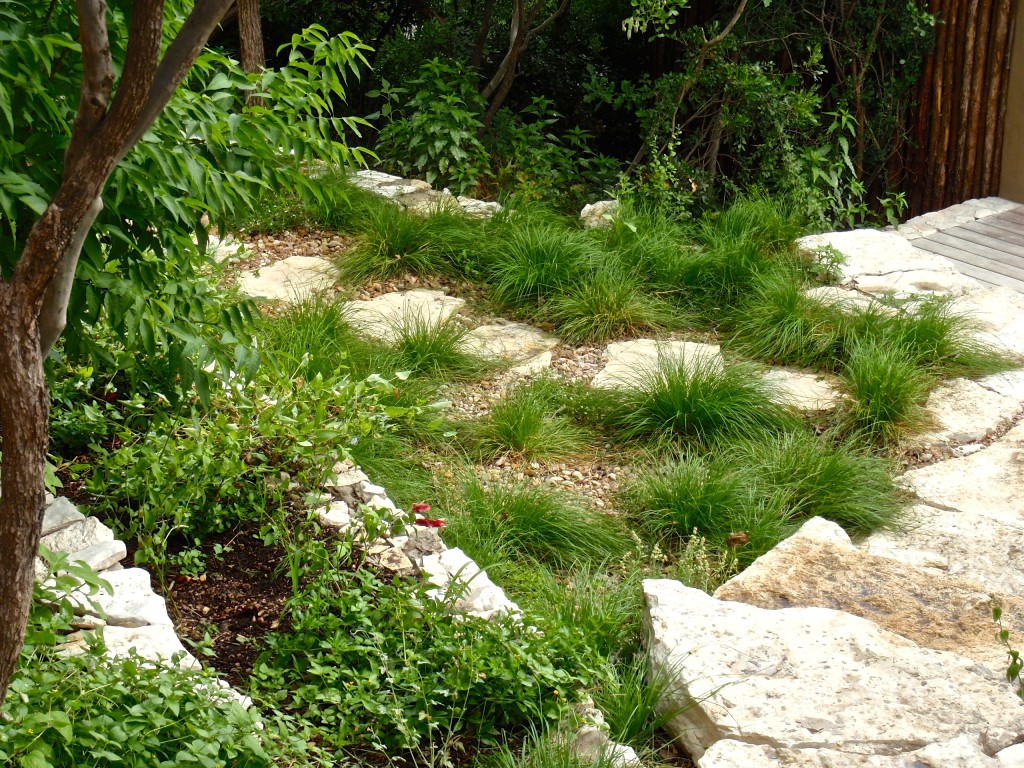 Chances are you're heading to the nursery to replace last year's annuals, pick up more drought tolerant plants, and fill the holes in your spring landscape.
While you're eager to ramp up the color in your garden, remember that your dormant woody perennials are about to burst forth from the roots.  With some rain and sun, they should be back to their previous year's size in no time. So, don't start planting new plants all around them or you'll soon face an overcrowding issue.
It's hard to resist, with all the beautiful blooms calling to you from the nursery tables.  But if you troll the isles, filling your cart with one of these and one of those, you'll soon find yourself with a smorgasbord.  Once you're home, you realize that you don't have the right shady spot for this plant or the color in that bed doesn't work with that plant.  What do you do?
You start plopping. This highly technical term applies to gardeners lacking willpower and a plan. And, it applies to collectors who want to have it all. But, come July, you'll find yourself shielding your eyes, wondering what to do with the red Turk's cap next to the orange abutilon next to the pink pavonia.
This doesn't mean you can't add individual plants into the right places in your landscape; it does mean planning ahead. After you've thought about adding complementary colors and mixing in interesting textures and forms, think: repetition.