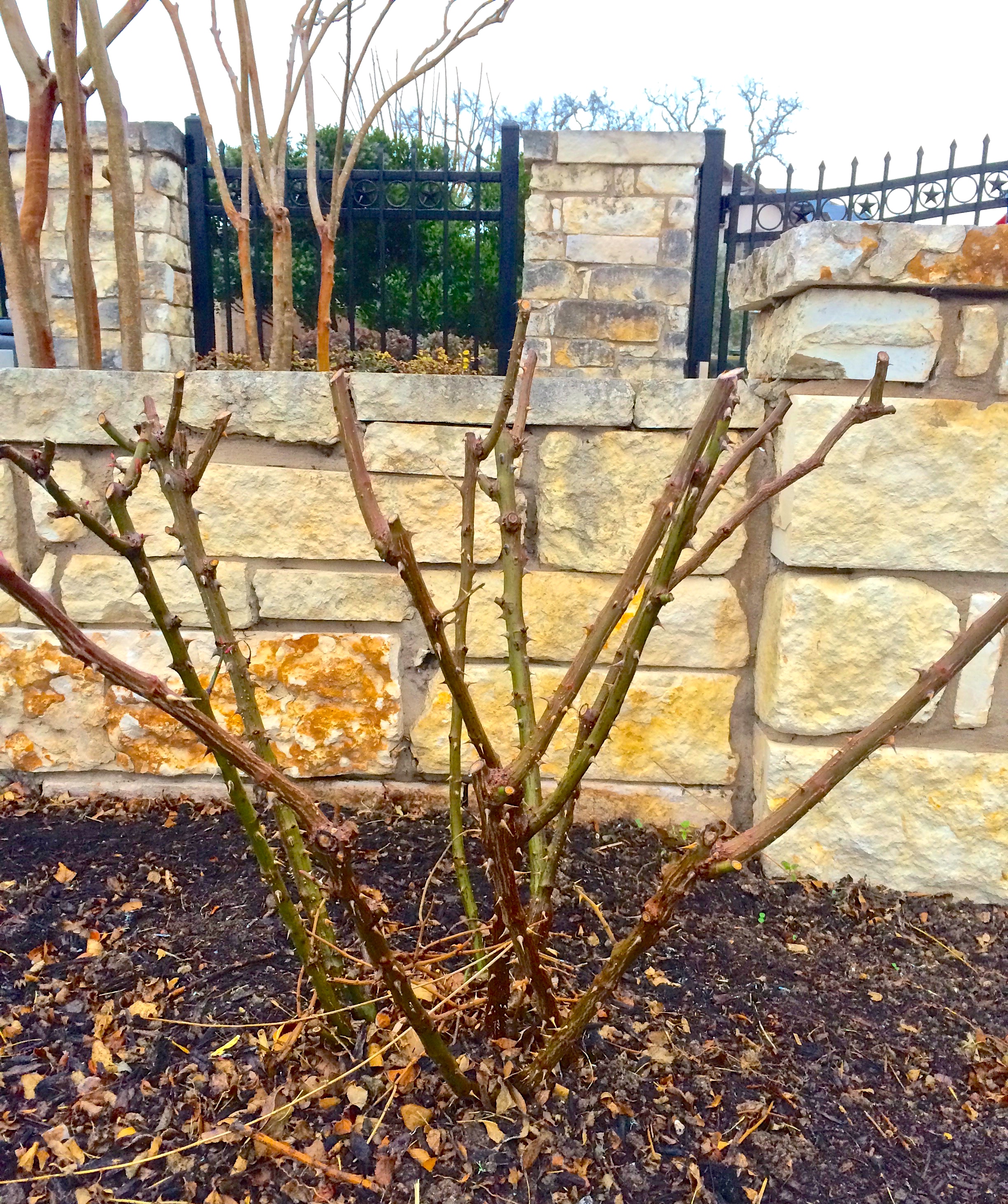 Just as most plants in the garden are starting to shoot up, it's time to whack back your roses. Oh no, you say, I couldn't possibly do that. But if you want healthier plants and more prolific blooms, take your shears in hand.
It's important to prune roses to reduce thin, weak or crowded stems and to increase airflow through the plant. Pruning off inward-facing canes improves circulation and helps prevent pests and diseases. Shaping the healthy stalks by cutting them back by one third or more helps maintain a compact plant.
If you have climbers or one-time bloomers, wait until after they have finished their spring blooming because they bear flowers on last year's wood. For continuous bloomers, a thorough spring pruning in Central Texas is usually done between the middle of February and the first week in March.  Don't worry if your rose has already sprouted growth, it's still important to prune them now – they will reward you if you do. The ever-blooming varieties will then put on a show all summer because they bloom on new growth, which is prompted by pruning.
Make sure you sterilize your pruners with alcohol before you begin.  This prevents the possible spread of any diseases. You'll need to use curved-edge, scissor-like pruners, to prevent crushing the branches, and long handled loppers, and a pruning saw. You'll also want to use long leather or extra thick rose gloves – sometimes I think those thorns actually reach out to grab me.  I've found a great tool for pruning my roses — it actually grips the branch after it's been cut. Then you simply release the handle and drop the branch into your brush bag without endangering your digits.