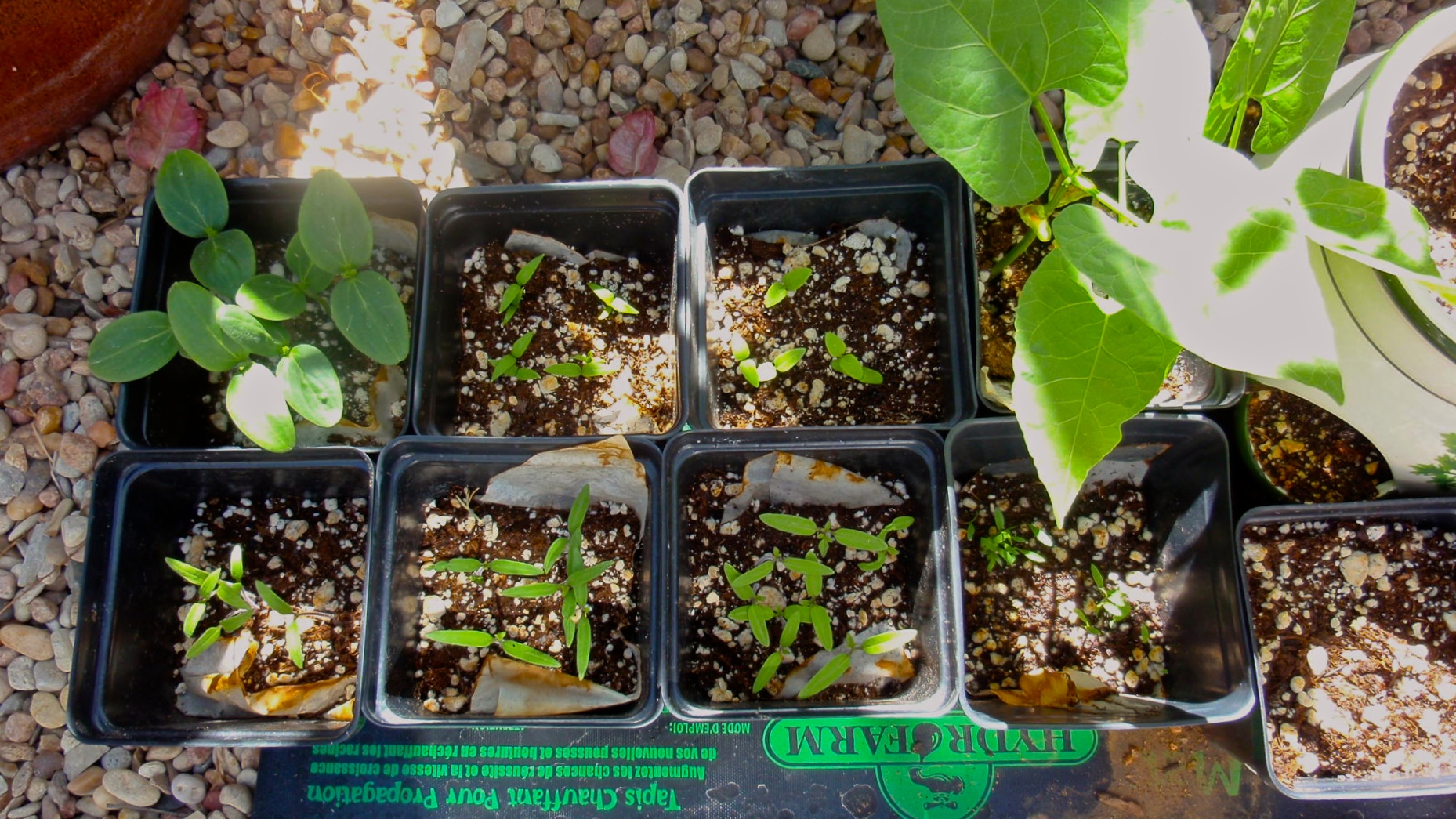 Indoors, that is.  If you're eager to try some new varieties of vegetables in your spring garden, now is the time to check out seed catalogs and the seed displays at your local independent nurseries.
Seeds won't germinate in the garden yet. The ground is too cold. But if you have a greenhouse or a cozy indoor spot to keep them warm, you can start growing now.
When the chance of frost has passed and the ground begins to warm up you're ready to put your seedlings into the garden. Not so fast, though. Seedlings need to be hardened off before they can be plopped in the garden. That's a fancy way of saying they need to get used to being outside in the elements since they've been babied in the house over the winter months.
Just take them outside into a shady spot for half a day for a few days, then for a full day or two and then slowly move them into the sun in the same way.
Remember, spring winds can be hard on delicate plants, so be prepared to give them some wind break if you need to. And my sweet transplants seem to emit a signal to insects that the buffet is open. You can protect the plants from some of them by cutting a solo cup in half to make a cylinder, and placing it around the base of your seedling until it gets a little bigger and stronger, just make sure it doesn't block the sun or the water.
Once you have all your seedlings planted, mulch, water and eat.
Read the full article here.