When we put gutters on the cabana, I took down my rain chain and moved the large, smooth stone-filled terra cotta basin sitting at the bottom of it.
I rehung the rain chain (for decor only) from a tree, since we had no other place for it to channel rain. The basin sat in the woods, forgotten, for quite some time.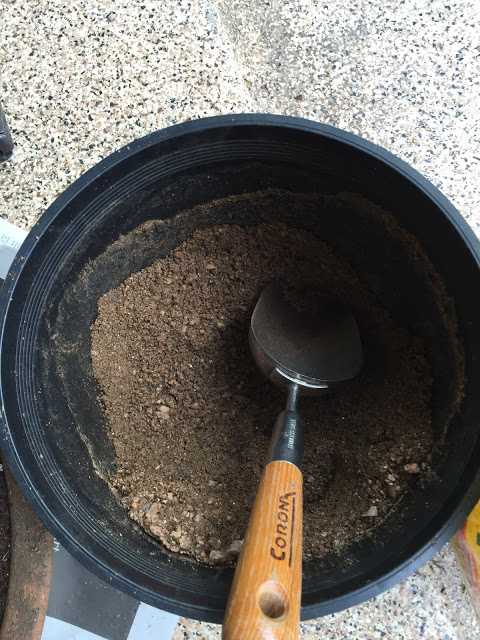 This weekend I decided to put it to good use, turning it into a lovely succulent planter. I collected several different kinds of succulents to provide interesting texture, form and color. I filled the basin with lots of large rocks at the bottom, then used decomposed granite mixed with soil for the fill and placed another layer of DG for the top.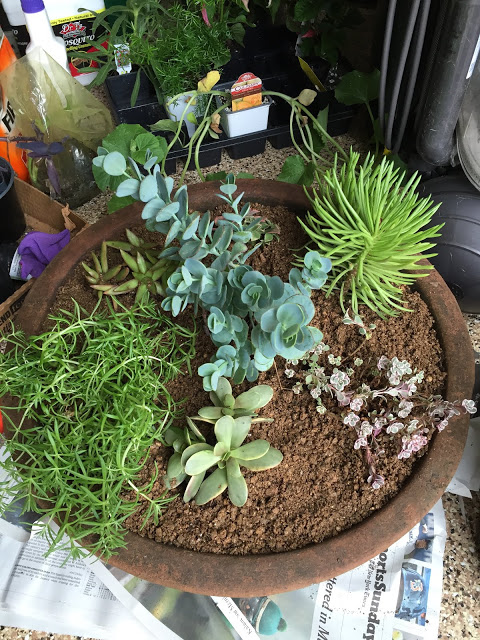 Then came the dilemma – where to place it? I couldn't really put it out front in an existing bed – the deer would eat it there. I didn't have an appropriate sunny space in the back where I would get to see it.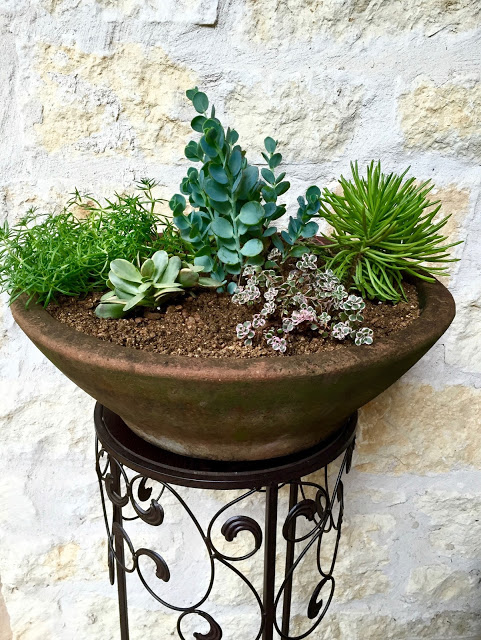 So I decided I wouldn't put it on the ground inside of a bed, I'd raise it up on a stand so it wouldn't get lost.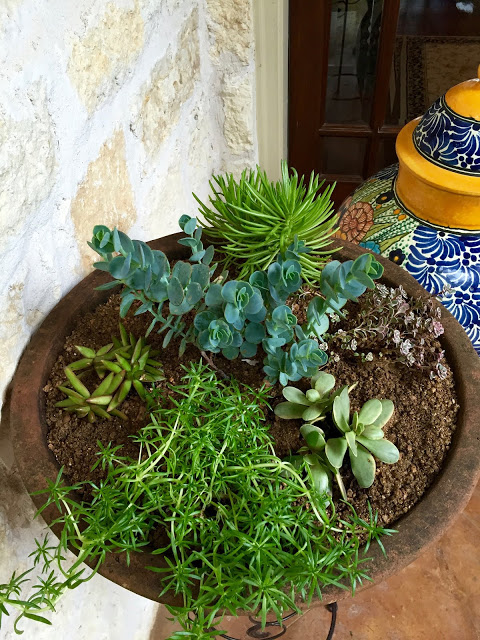 After a trip to At Home (what used to be Garden Ridge – I think I'm doomed to call it Garden Ridge forever! Or at least "what used to be Garden Ridge!"), I found a stable enough plant table of a suitable height.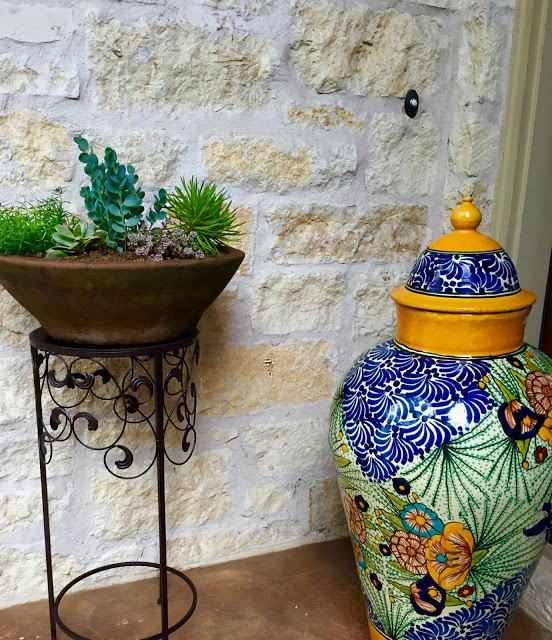 I've placed it by the front door. The deer DO come up to the door on rare occasions – I know I am taking a risk, but I like it here. And I can see it, especially now that we have created a kitchen and breakfast room in the entryway while our kitchen and family room are being remodeled.