If you ask me to envision myself in my happy place, you'll find me on a beach somewhere, enjoying balmy breezes with a book in one hand and an umbrella drink in the other.
So when the weather warms up, I spend my time creating a similar happy place in my own garden. Around our pool, I plant things that are lush — some tropical, some native. The tropicals typically live in very large ceramic pots that overwinter in the greenhouse.
For many years, I've been growing plumeria, or frangipani. I've been given some by my parents, who brought them back from Hawaii, and from friends who have passed along pieces of theirs.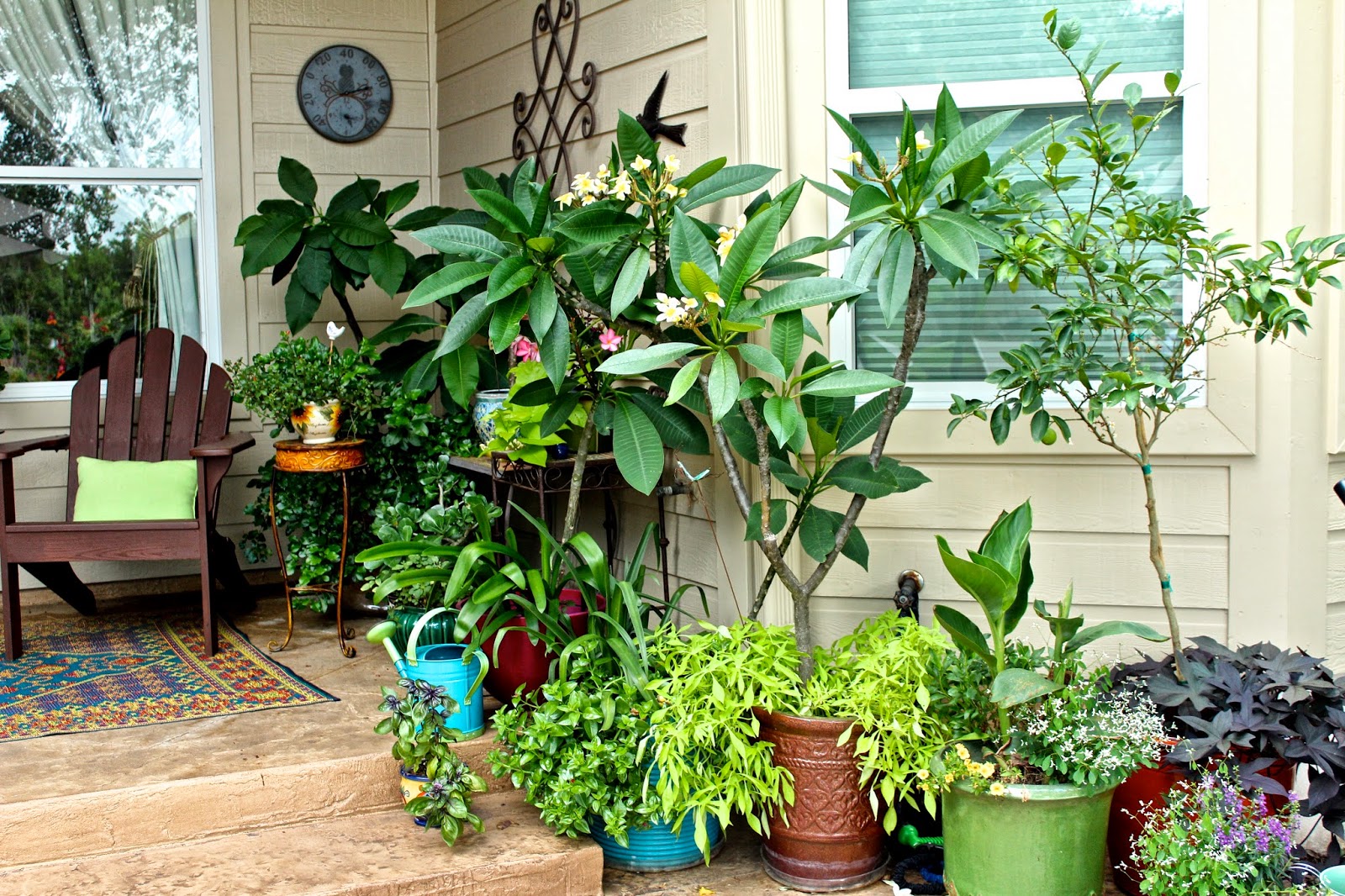 And, I've bought a few at the annual Zilker Garden fest from a vendor that has has an array of exotic plants that I am always enticed to bring home with me.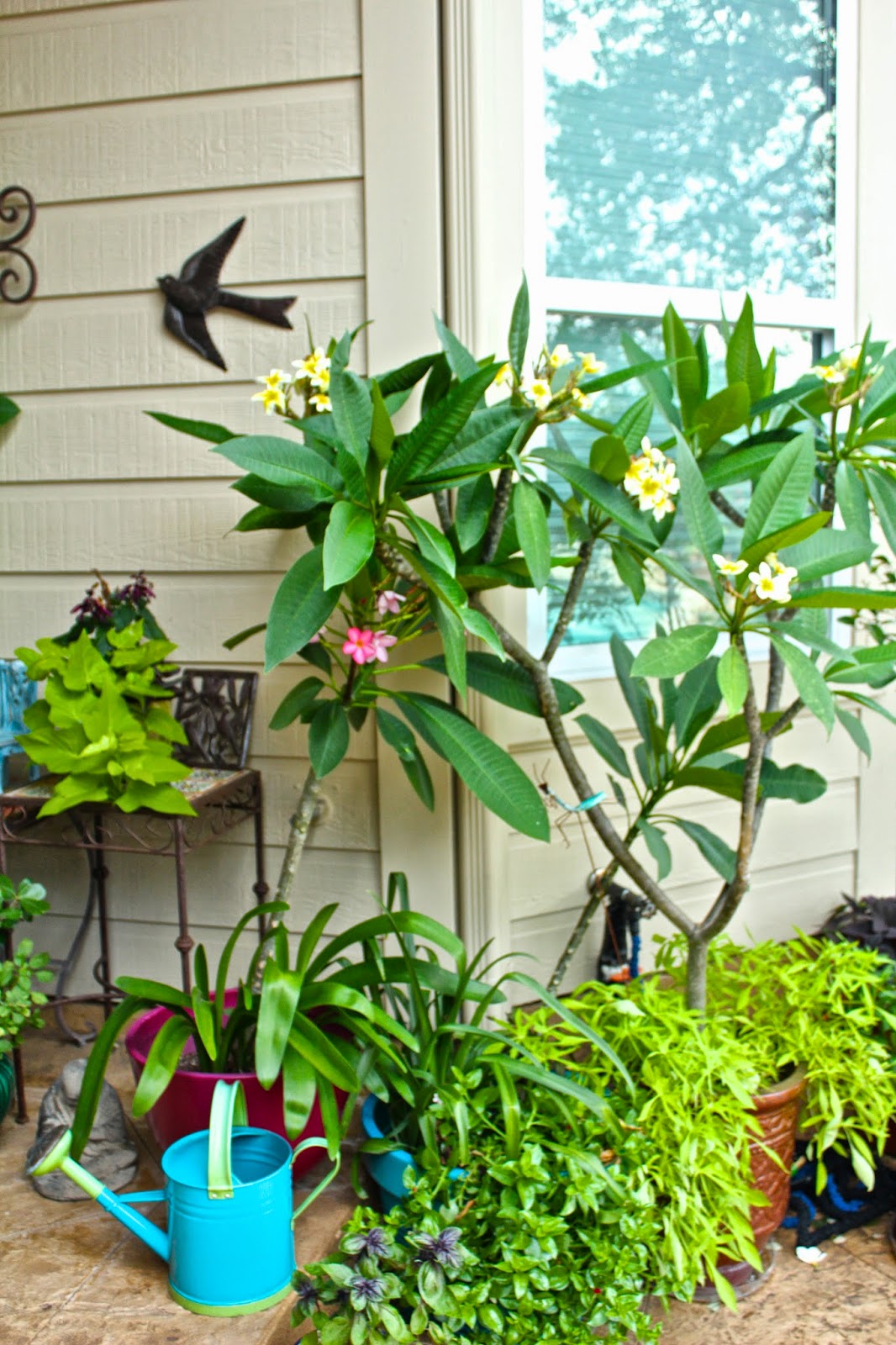 A deciduous shrub, Plumeria spp is a tropical plant native to parts of Central America. Most of mine are yellow, though I do have one or two pink varieties. The yellow blooms fill the air with the most amazing lemony goodness.
Mine are all still in the greenhouse, thanks to our late cold spells. While I was watering in there this afternoon, I discovered two giant seed pods. I haven't seen them forming because this pot is in the very back corner of the greenhouse and I have to step up on some step stones to even see it. They are the two elongated brownish pods going to the left and up of the main green stalk and then down to the right, cutting the photo diagonally. Cool, huh?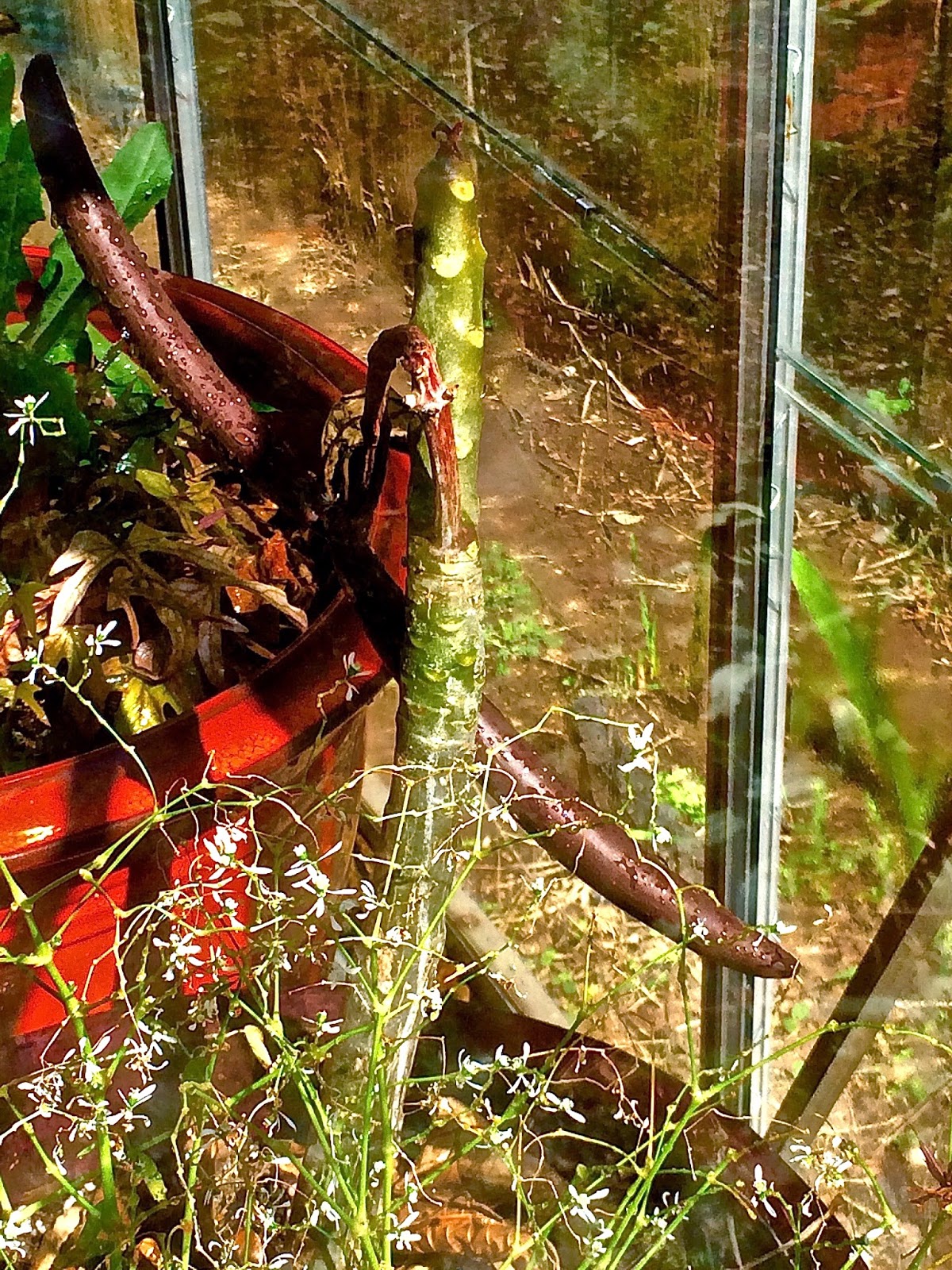 The plumeria tree blooms in the summer and features waxy, showy flowers consisting of five petals in a funnel shape. When the flowers begin to wither, they are replaced by long, slender fruit. A nonedible seedpod, the plumeria fruit reaches lengths of between 6 to 12 inches. So, I must have had a bloom in the greenhouse over the winter that I didn't see and now … voila!
You can propagate a new plumeria tree from seeds stored in the ripened fruit. It takes 9 to 10 months for the seedpods to fully ripen. Then you can pull them from the tree and harvest the seeds.
So, if you think you're in the market for some plumeria seeds in about 7 – 8 months, leave me a comment here!