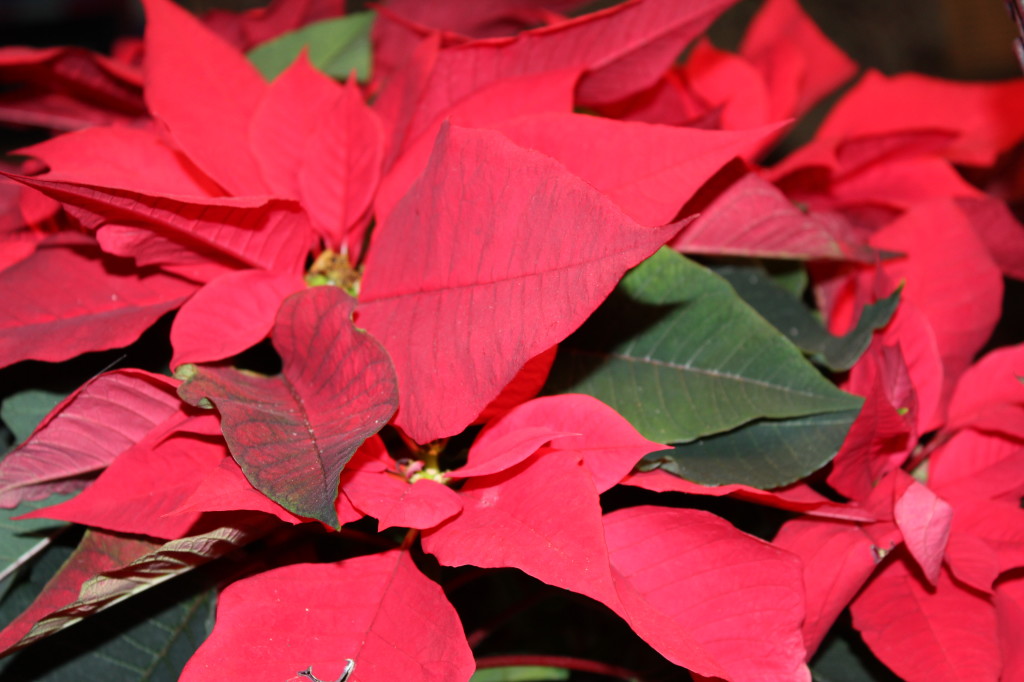 Last year, more than 34 million poinsettias were sold in the U.S. There are now more than 100 varieties of poinsettias in shades of pink, white, cream, salmon and purple, though the most sought-after color remains bright red.
While it appears in stores and nurseries in November and December, it is not a winter-hardy plant, but rather a tropical and a member of the vast euphorbia family. In its native Mexico and Central America, the poinsettia is actually a small tree, growing up to 12 feet tall with leaves 6 to 8 inches wide.
In the 14th century, the Aztecs prized this unique plant, using it to make dyes for clothing and makeup, and for medicine. Its botanical name, Euphorbia pulcherrima means "very beautiful," and in Mexico, the plant is called 'La Flor de Nochebuena' or the flower of the holy night (Christmas eve).
Joel Roberts Poinsett, an amateur botanist and the first U.S. Minister to Mexico, appointed in 1825, is credited with introducing the plant to the U.S.  As it gained in popularity here, the plant was eventually given a new name in honor of Poinsett.