After a bout of self-pity stemming from an ice storm the night before last, I decided to venture out in the 39-degree morning in search of hope in my garden.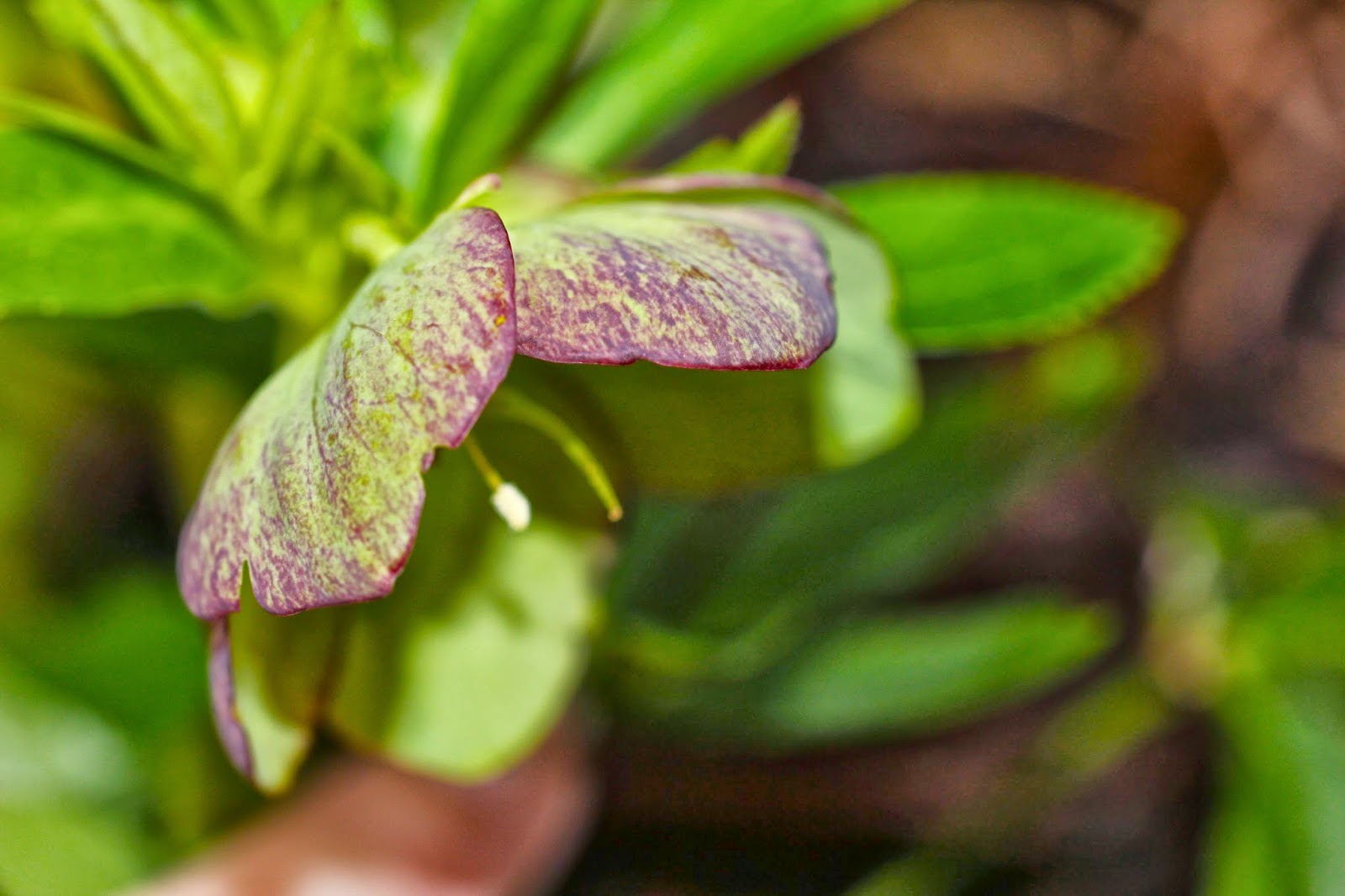 And I found it.
Of course, I'm not surprised that this hellebore is still stunning. Hellebores grow happily in the snow up north, so our cold snaps this winter probably invigorated mine.
This one, Helleborus 'green gambler,' is a fast grower and usually has some burgundy spotting, veining, or picotee on each bloom. The picotee is the edge that is a different color than the flower's main color.
Because they droop, it's almost impossible to get an upright photo of the blooms. I wasn't able to get one this morning – I was afraid I'd snap the stem while trying to push it up far enough for a good picture. I think this is the most stunning part of the bloom, anyway. And there is another bud right behind this bloom, so I'll be keeping a close eye on it.
I have 4 other kinds of hellebore in my garden. Other than 'Phoebe,' which is the most established, they haven't all been consistent bloomers.
I hope our harsh winter reveals a silver lining of hellebore blooms in my garden this spring.
That is, after all, what gardening is all about, isn't it?