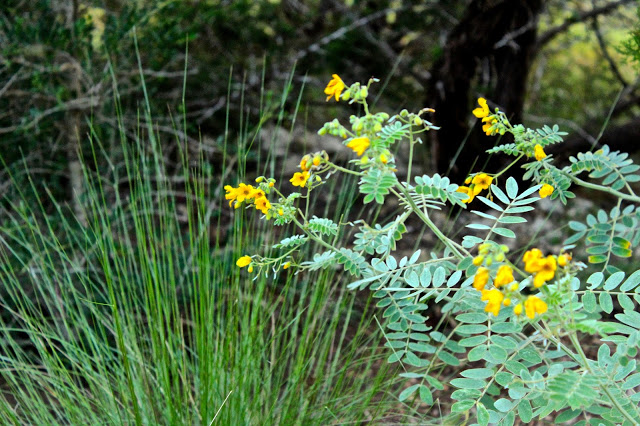 A profusion of blooms have popped up on my Lindheimer's Senna, Senna lindheimeriana, in my wild bed outside of the bakc fence. This is deer country, and the velvety leaves of this plant are usually not nibbbled by the deer passing through. This shrub-like perennial is native and grows 3-6 feet.
Glory hallelujah, it likes dry soil, sun or part shade and grows wild in rocky limestone areas all over of Texas. The birds and bees love it, too
I brought this one home as a small starter plant a year or two ago and this year it rewarded me with a growth spurt and tons of blooms. It blooms in late summer, so it's a welcome sight when some plants are tired and it comes into bloom to perk up the garden in August through October.
This pretty xeric plant is a perfect addition to a hot, dry Central Texas garden.