Whether the temperatures cooperate or not, fall announces itself in the garden. One of the harbingers of the changing seasons is the arrival of my Oxblood lilies.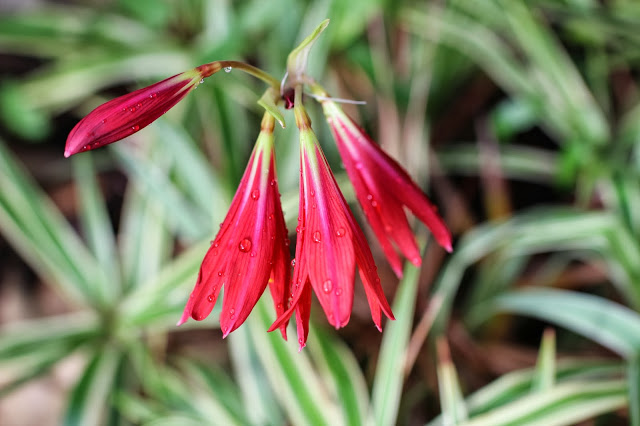 Passalongs from my friend at Zanthan Gardens, they pop up like clockwork, even if the sun is still scalding us. Small and delicate, they always bring a smile to my face, knowing that the cooler days of fall are just around the corner.
Fall. And a whole new palette in the garden.