We've had a slight break in the heat wave, and while some parts of Austin have enjoyed 2-3 inches of rain in the last weeks, we only got .12. But so many annuals and perennials in the garden are powering thouggh the heat and drought.
I love the contrast between this agave and the thryallis in the background.
I love this mandevilla, even though it's typically an annual. Our mild, wet fall and winter last year kept it going so I've gotten two beautiful summers out of it.
The datura is a powerhouse – it reseeds like crazy and transplanting is so easy.
Indigo spires salvia is one of my very favorites – I always have a place in my garden for its tall, wild-looking stalks with their vibrant blue blooms.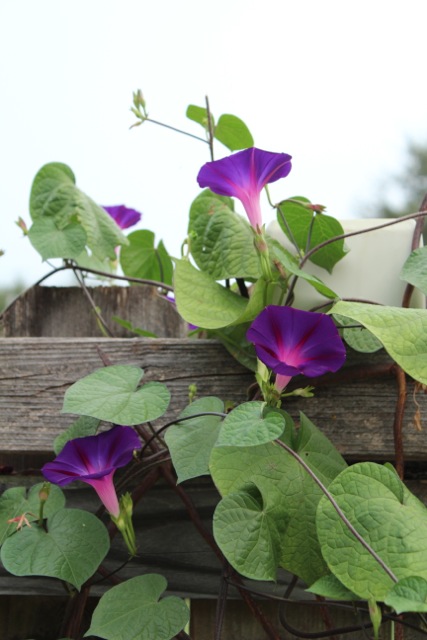 While some of my perennial vines were barely hanging on, this morning glory decided a few weeks ago that it was time to grow and it's been putting on more and more blooms every day.
Much of the garden is going to seed and slowing down, but these few, bright pops of color perk me right up when I'm walking around checking things out.
What's perking you up in your garden today?